Azza Alameddine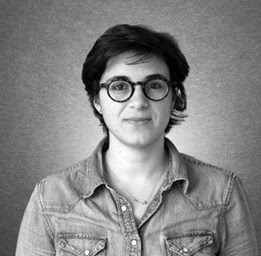 Azza Alameddine has worked as a graphic designer in Lebanon, the Netherlands and London since 2009, and is now based in Barcelona. A graduate of the Masters in Typeface Design progra of the University of Reading, she specializes in Arabic script. Her talk at ATypI 2014 in Barcelona was entitled The art of typographic matchmaking. In 2016, Azza joined TypeTogether as a type engineer and type designer.
The Latin / Arabic version of Dalton Maag's Effra was co-designed by Azza Alameddine and Alex Blattmann. It won an award at Granshan 2016.
In 2017, she finished Adelle Sans Arabic at Type Together.
EXTERNAL LINKS
Azza Alameddine
MyFonts search
Monotype search
Fontspring search
Google search

INTERNAL LINKS
Type designers ⦿ Type designers ⦿ Typefaces and type design for Arabic ⦿ Type design in Lebanon ⦿ Type design in the United Kingdom ⦿ Type design in Catalunya ⦿