Alphabet Agency Font Foundry [Jonathan Swinn]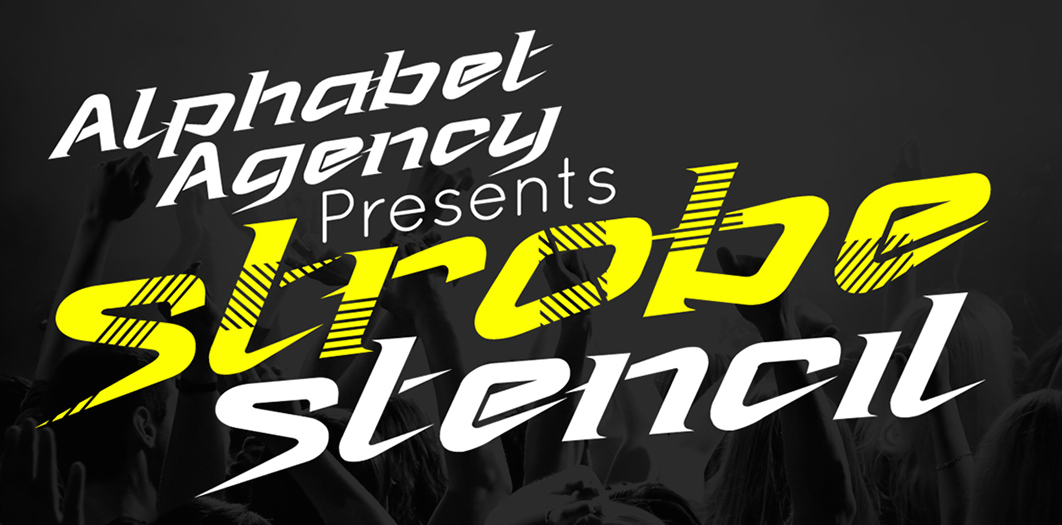 Aka Alphabet Agency and Alphabet Agent. Jon (or Jonathan) Swinn is based in Preston, UK. He designed these typefaces in 2014: Hellfire, Halberdier, Norseman, Order of Calatrava, Lancaster Castle, Santa Rosa (ornamental caps), Arcade, Captain Regular, Captain Shipwreck, Strobe Stencil, Gunslinger (spurred Western font), Street Stencil (+Overspray, +Grime), Abandoned Saloon Font (Western typeface).
In 2015, he made the free speed-themed sports font Top Speed, the baseball logo font Benchmark, the tattoo font Hellfire Club and the decorative caps typeface Santa Rosa.
Typefaces from 2016: Rangers (spurred), Four Potato Farm, Peacemaker (spurred family), Potato Farm, Hammer & Anvil, Mughals (Victorian), Mughals Distressed, Zero 2 Sixty (speed emulation techno font), Neodigital (free; inside the font we find the date 2012 though).
Typefaces from 2017: College Champions (a varsity font), Toronto Display (chamfered), Homeplate Font Duo, Megapowerz (all caps, cartoon or comic book style typeface), Physico (techno), Gamerica (beveled techno typeface), Monster Truck, Shift (a technical speed emulation font), Urban Tribe (grungy stencil).
Typefaces from 2018: Ice Champs, Baseball Champs, Pro Hockey Champs.
Typefaces from 2019: Cicero, Sports Headline (an octagonal sports font), Outline 99.
Typefaces from 2020: Iron Lake (a Tuscan pioneer font), Iron Lake Rough, They Live (a paint brush font), Gamebred, Glitch Esports, Doomsday, Nextgen Athletic, Nextgen Solid.
Typefaces from 2021: Cicero Series (a mechanical typeface in the style of old wood types), Benchmark2 (vintage, spurred), Pro League 2000 (a 6-style sports font), Captain Tall Ship (a Victorian typeface with concave outlines), Nexgen SLD (a 6-style mechanical industrial octagonal font family), Block Brush (a sketched SVG font), Hallowevil (a Halloween font), Preds, Resiliency (18 styles), VSB, Old Jersey (a sports font).