Alphabet Agency Font Foundry [Jon Swinn]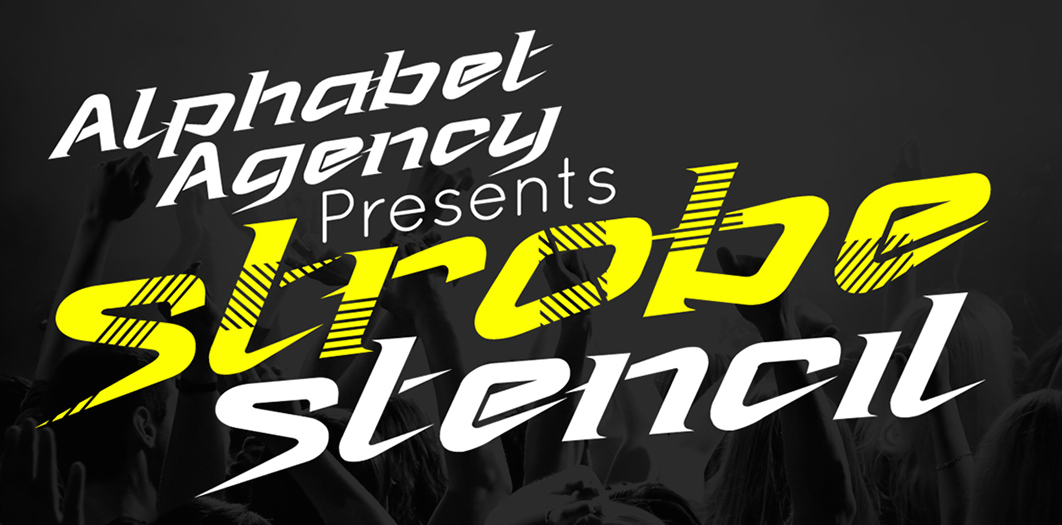 Aka Alphabet Agency and Alphabet Agent. Preston, UK-based designer of these typefaces in 2014: Hellfire, Halberdier, Norseman, Order of Calatrava, Lancaster Castle, Santa Rosa (ornamental caps), Arcade, Captain Regular, Captain Shipwreck, Strobe Stencil, Gunslinger (spurred Western font), Street Stencil (+Overspray, +Grime), Abandoned Saloon Font (Western typeface).
In 2015, he made the free speed-themed sports font Top Speed, the baseball logo font Benchmark, the tattoo font Hellfire Club and the decorative caps typeface Santa Rosa.
Typefaces from 2016: Rangers (spurred), Four Potato Farm, Peacemaker (spurred family), Potato Farm, Hammer & Anvil, Mughals (Victorian), Mughals Distressed, Zero 2 Sixty (speed emulation techno font), Neodigital (free; inside the font we find the date 2012 though).
Typefaces from 2017: Megapowerz (all caps, cartoon or comic book style typeface), Physico (techno), Gamerica (beveled techno typeface), Monster Truck, Shift (a technical speed emulation font), Urban Tribe (grungy stencil).
Typefaces from 2018: Ice Champs, Baseball Champs, Pro Hockey Champs.
Typefaces from 2019: Cicero, Sports Headline (an octagonal sports font), Outline 99.