Context Ltd [Stefan Peev]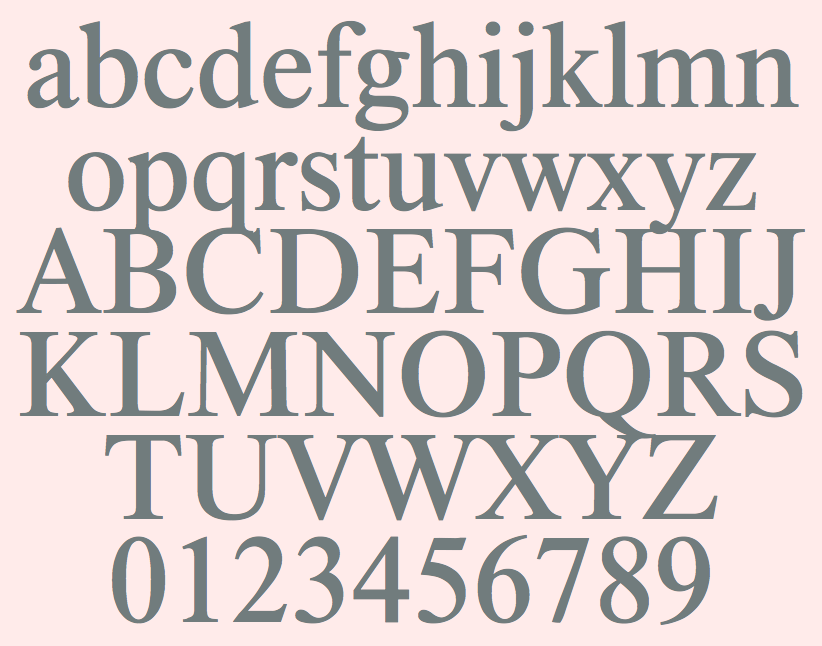 Stefan Peev (Context Ltd, Plovdiv, Bulgaria) released the free Latin / Cyrillic sans typeface Selena, the free transitional text typeface Sibila, and the sans typeface Bretan in 2014 via the Open Font Library. Tipotype (2014, free at Open Font Library) is a roman type serif font family inspired by the well known fonts like Free Serif, Tex Gyre Termes and Omega Serif. Besides Latin and Cyrillic, Tipotype also includes the "Bulgarian" letterform model, which has been proposed by a group of Bulgarian designers in the 1960s. In 2015, he published the old Slavonic typeface Supralskija, the text typeface Sibila, and the commercial (and sometimes free) sans typefaces Tervel, Hemus, Repo, Omurtag, Gremi, Plovdiv (the project started as a part of the official programme of Plovdiv---European Capital of Culture 2019), Libra Sans (based on Liberation Sans), Font Night (an art deco project with Krassimir Stavrev for an event in Plvdiv), and Coval.
In 2016, he designed the free Libra Serif Modern (based on Libra Serif), the free text typeface Pliska, the free Veleka (a modification of Charis SIL to cover Bulgarian Cyrillic and Greek), the free font Linguistics Pro (based on Andreas Nolda's Utopia Nova), Maritsa, Perun (a modification of Free Universal (Stephen Wilson, 2009) and SIL Sophia (1994-2008)), Arda (a condensed sans), Libra Sans Modern, HK Grotesk (he added Cyrillics to Pradil's Latin font), and Bogorov (Cyrillic font).
In 2018, he designed the Cyrillic revival typeface Grazhdanskiy Shrift.
In 2020, he released the manicured family Hebert Sans. and the condensed sans typeface Arda (which is in the orbit of Akzidenz Grotesk)
EXTERNAL LINKS
Context Ltd
Behance page
MyFonts search
Monotype search
Fontspring search
Google search

INTERNAL LINKS
Type designers ⦿ Type designers ⦿ Cyrillic type design ⦿ Sites with only a few free fonts ⦿ Type design in Bulgaria ⦿ Commercial fonts (small outfits) ⦿ Art deco typefaces ⦿ Greek/Coptic ⦿ Akzidenz Grotesk ⦿