ArtOne CreativeWorks (was: Locomotype) [Arwan Sutanto]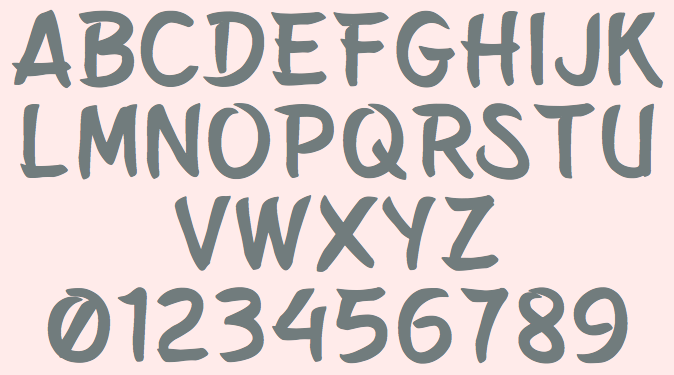 ArtOne Digital (formerly Locomotype) is the type foundry of Arwan Sutanto, a graphic designer in Yogyakarta, Indonesia, who also owns ArtOne Creativeworks. Arwan created the elliptical sans face Fonquero (2014), the free brush typeface Belepotan (2014, +Italic), Fonesia (2014), Fonesh (2014), Fonia (2014), and the free outline typeface Fonarto XT (2014; updated in 2019 to Fonarto v2). Fondian (2014) is a commercial rounded Comic Sans style typeface. Fonago (2014) is a vintage font. Tinta Script (2014) is an upright script.
Typefaces from 2015: Fonesia, Cemara (brush script typeface), Garris (monoline script), Fonstyle, Fonari, Fonderful, Fonjava (a rhythmic script), Fonjazz, Fonino (brush script).
Typefaces from 2016: Om Telolet Om (free), Sumptuous (sans), Sumptuous Light, Boldero Brush (inspired by graffiti art), Hotline (a monoline connected signage script), Jogjakartype, Jogjakartype Logos.
Typefaces from 2017: Endeavora, Bahagia (signature script), Windtalker, Asalasik, Fonalux, Fonquero Sedo, Wolesbro, Morning Dew, Eufoniem (upright connected script), Delicy, Matahati (script).
Typefaces from 2018: Hokyaa, Jankador, Dephion (font duo), Bakso Sapi, Lemoo.
Typefaces from 2019: Crimstone (a weathered octagonal typeface), Noiry (script), Bonega (an all caps inscriptional sans), Pantura (a playful casual font), Kaftice, Redsniper (Victorian), True Happiness, Harmona (Script, Sans), Pestapora, Lendiga (a monoline script), Zoelander, Wkwk, Romantick, Sweet Pancake (calligraphic script).
Typefaces from 2020: Bakso Sapi, Komikula, Antario (a stylish sans), Giga Sans (an 18-style geometric sans), Toska (squarish).