Art and Sign Unlimited [Jerry Berg]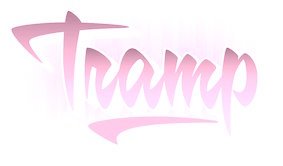 Jerry Berg (Art and Sign Unlimited) created these signage typefaces in 2014: Zipper, Quick Script (calligraphic), Maverick, Poster Script, Longhorn, Empire (spurred, Victorian), Backfire, Cascadia, Casino (Victorian), Casino Fancy.
In 2015, he created Shop Casual, Hamilton Grand (flowing formal script), Muy Bueno (a regular monoline script font), Rough Draw, Gambit and Tradition. In 2015, he designed Ale House (a slab serif done with Lavonne West).
Typefaces from 2016: ASU Stingray Regular (a casual rhythmic hand), Dragonfly (Victorian octagonal style), California Script.
Typefaces from 2017: Tramp (signage script).