Natalie Rauch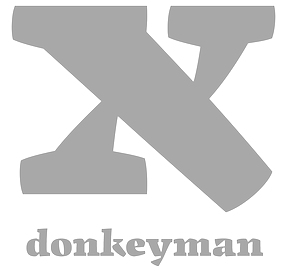 From 2009 until 2013, Natalie Rauch studied towards a Bachelors in Communications Design at the Hochschule für Technik und Wirtschaft Berlin, Germany. In 2014, she obtained a Masters in Type Design at the University of Reading, UK. During an internship at Carrois Type Design in 2012, she created the experimental sharp-edged typeface Kink. For her Bachelors in 2013, she created the modern fashion mag typeface Anouk.
For her Masters at Reading, she developed the angular typeface family Raikka (2014). Raikka is a forceful unconventional multiscript typeface family that covers Latin, Greek, Cyrillic and Hebrew. It is characterized by a calligraphic almost fuzzy italic that is in sharp contrast to the more severe regular weight. It was published in 2016 at bBox Type, where she also published Lonne (2017).
In 2019, she designed the fat high-waisted art deco typeface Oggle at Future Fonts. Type Department link.
EXTERNAL LINKS
Natalie Rauch
MyFonts search
Monotype search
Fontspring search
Google search

INTERNAL LINKS
Type designers ⦿ Type designers ⦿ German type scene ⦿ Experimental type ⦿ Modern style [Bodoni, Didot, Walbaum, Thorowgood, Computer Modern, etc.] ⦿ Fashion mag typefaces ⦿ Hebrew font links ⦿ Greek/Coptic ⦿ Cyrillic type design ⦿ Art deco typefaces ⦿