David Masson Allaire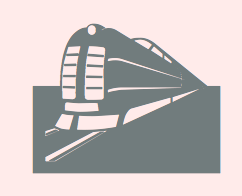 Aka Malre and Malre Deszik. Melun Val de Seine, France-based designer (b. 1976) of the free handcrafted typeface Metrique (2014), which is based on China ink lettering done with a Rotring pen. In 2015, he created the grungy typeface Internet and the icon font Webs. In 2017, he published the rungy calligraphic typeface Gyiest Old.
Typefaces from 2018, all free: Typochok, Louizede, Absortile, LodisZit, Guasmally, Feedjique, Matea 3, Valiere 4, Wattafont Gras, Smartryck (grunge), Destruck (grunge), Schuwmatik (a fun take on Excoffon's style from the 1950s), Surprise (grunge), Thao Sao (retro comic book script; with Hung Lan Nguyen).
In 2020, he released Plastik (a handcrafted typeface), Plastik Deco, Umberto (a fat brush face), Vefirdix, and the grungy typeface Destruck V1. Home page. Open Font Library link.
EXTERNAL LINKS
David Masson Allaire
Dafont page
MyFonts search
Monotype search
Fontspring search
Google search

INTERNAL LINKS
Type designers ⦿ Type designers ⦿ Sites with only a few free fonts ⦿ Type design in France ⦿ Icon fonts ⦿ Calligraphic typefaces ⦿ Comic/cartoon fonts ⦿