David Masson Allaire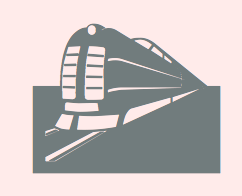 Aka Malre. Melun Val de Seine, France-based designer (b. 1976) of the free hand-crafted typeface Metrique (2014), which is based on China ink lettering done with a Rotring pen. In 2015, he created the grungy typeface Internet and the icon font Webs. In 2017, he published the rungy calligraphic typeface Gyiest Old.
Typefaces from 2018, all free: Typochok, Louizede, Absortile, LodisZit, Guasmally, Feedjique, Matea 3, Valiere 4, Wattafont Gras, Smartryck (grunge), Destruck (grunge), Schuwmatik (a fun take on Excoffon's style from the 1950s), Surprise (grunge), Thao Sao (retro comic book script; with Hung Lan Nguyen). Home page. Open Font Library link.
EXTERNAL LINKS
David Masson Allaire
Dafont page
MyFonts search
Monotype search
Fontspring search
Google search

INTERNAL LINKS
Type designers ⦿ Type designers ⦿ Sites with only a few free fonts ⦿ Type design in France ⦿ Icon fonts ⦿ Calligraphic typefaces ⦿ Comic/cartoon fonts ⦿