Faak and Paat Studio [Julien Fesquet]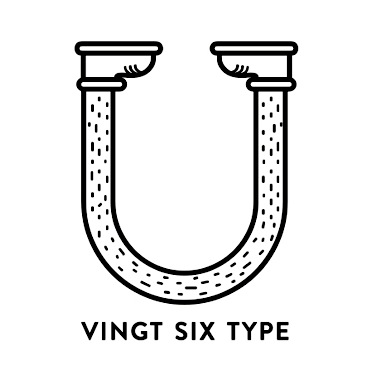 French design studio in Bordeaux set up in 2012 by Julien Fesquet and Benoit Baron, who were joined by Julien Taddei in 2013. Designers of the free display typeface Cascade Grotesk (2014), which is an experimental hybrid between Cascade Script and Brandon Grotesque. They also created the free high-contrast font Delicate (2014) and the free varied caps typeface 26 (2013).
In 2016, they finished the Escher style typeface Deus. LVtiK (2017) is a take on Helvetica. Khodja (2016) is a piano key typeface. Slantit (2017) is an experimental stone cut typeface. Behance link.