Yandi Designs [Yandi Adi Prasetya]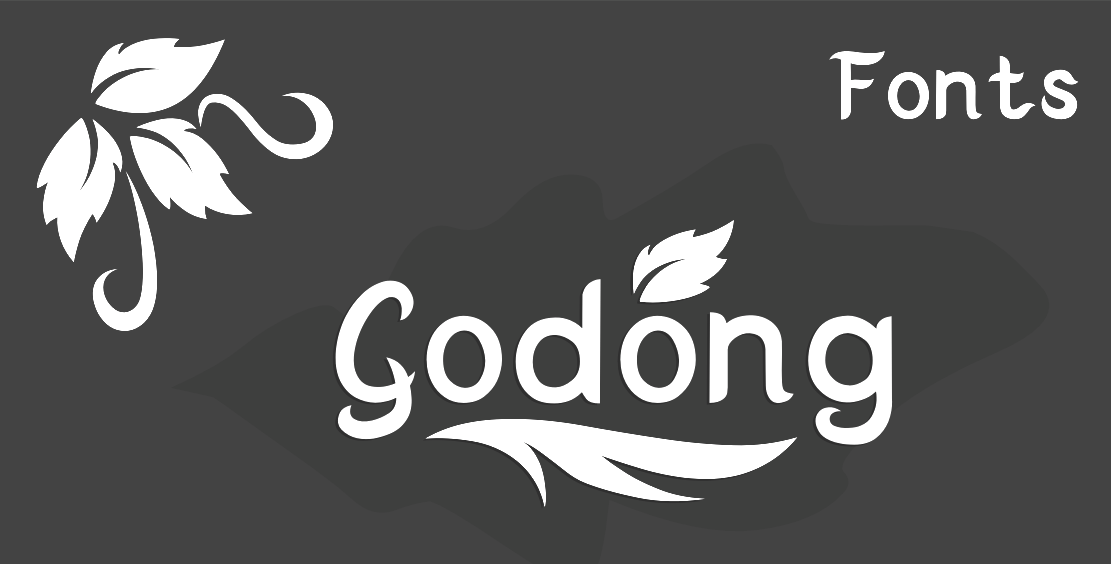 Yandi Adi Prasetya (Yandi Designs, Kediri, East Java, Indonesia) specializes in brush and dry brush scripts, and handcrafted typefaces. He designed the decorative handcrafted typefaces Happy Ending (2015), Sweety Donut (2015, with African textures), Godong (2015) and Algae (2015). Yandi also designed the poster typeface Vintage (2015), the rounded typeface family Aruna (2015) and the mathy deco typeface Geomath (2015) which comes with many ornaments including sets called Sunburst and Geometry Flower.
Typefaces from 2017: Rogan Winters, Bambi, Glypher Script, Traits Inky, Misty Whisper, Majesty Luxury, Quacky, Realism, Rosita Flourish, First Love Script.
Typefaces from 2018: Resign Modern Brush, Kabut Senja Brush, Dried Bold, Guilty Brush, Inky Bag Brush, Vintage Ink Brush, Fable Bug Simple, Always Happy Ink, Big Fellas Cute, Shakila Script, Rainy Day Brush, Reality Brush, Black Sail Brush, Cute Kraft, Wrist Hand Brush, Hanging, Pixie Ring, Jelly Cream, Kandy Yum, Honey Lemon Cute, Canda Tawa Cute, Apple Juice Fun, Matte Brush Bold Script Realita Color, Pinky Sweet Cute, Quartz Simple Script, Little Summer Cute, Vintage Moon Marker, Free Style Marker, Flying Kite, Farmer Market Simple, Beauty Salon Modern, Last Rose, South River, Flower Stick (flowers), Bambi (brush script), Vintage Modern, Rogan Winters, Petapon, Fear Less, Ramen The Hungry, New Sun Playful, Marked Simple Marker, My Way Script Hakim Signature, Hasty Elegant, Realm, Knight Simple, Bold Ink Simple, Alexa Modern Brush Script, Inside Me, Nefalin Yummy Script, Melisa Fun, Amist Mystical Script, Wasabi Asian Style, Befalow Rustic, Tania Kast Modern Script, Almond Hand Lettering Script. Beasty Fun, First Love Script.
Typefaces from 2019: Don't Angry, Night Scream, Steady Script Spatula Cooking, Kimono Script, Signatura, Soneta, Lemon Juice Script, Quirky, Manise Lovely Script, Jasmine, Krakatoa Brush, Racket, Hawkey Brush, Artisan Brush, BlackBox Playful, Hakuna Cute, Humble Brush, Planet, Westo, Salmon Brush, Jealous Cute, Hakuro Marker, Kapslock Simple, Last Cake, Big Fat Brush, Silent Moon Scary, Shaly Cute, Great Month, Big Owl, Sweet Brush, Venture, Prince Flamingo, Stone Age, Simple Marker, Summer Foliage, Pick Nick Holiday, Broken, Tasty Grill, Alpen Snow, Gold Stack Serif Secret Water Simple, Hokuto Asian, Hey Spring Brush, Tiny Rabbit Handwriting, Balmy Day Brush, Hikaru Asian.
EXTERNAL LINKS
Yandi Designs
Fontbundles link [Buy fonts]
Behance page
Creative Market page
MyFonts search
Monotype search
Fontspring search
Google search

INTERNAL LINKS
Commercial fonts (small outfits) ⦿ Type designers ⦿ Type designers ⦿ Type design in Indonesia ⦿ African fonts ⦿ Textured typefaces ⦿ Art deco typefaces ⦿ Dingbats (original) ⦿ Brush script typefaces ⦿ Stone age fonts ⦿ Dry brush script typefaces ⦿