Dirtyline Studio [Hendra Maulia]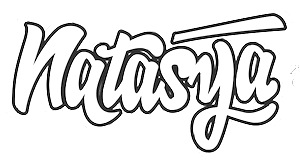 Banda Aceh, Indonesia-based designer of the script typefaces Humblle Rought (sic) (2015), Nirmana (2015, brush type), Cecilia Script (2015), Stay High (2015, graffiti influence), Gracias Script (2015), Bowlist (2015), Miguella Script (2015), Islander Brush (2015), Zailla Script (2015), Funkiess (2015), Scarlet (2015), Amanda (2015, calligraphic), Natasya (2015, a creamy signage font), Violla Script (2015), Seulanga (2015), Cornish (2015), Butller (2015), Twice (2015), Evelyn (2015), Steelmond (2015), Humble (2015; also spelled Humblle with two l's), Swirlesque (2015) and Jeumpa (2015). Aka Dirty Line Type.
Typefaces from 2016: The script typefaces Tendencia, Bull Stander (+Slab), Black Pearl Sans, Befolk, Wild Heart, Kick Hornet (brush style), The Beard, Drama Queen Script, Valiente Brush, Beautiful Dreams, Tropical (2016, in Brush Script, Brush, Brush Caps, Sans and Monoline styles), Rising Script, Rising Brush, Be Grateful, Sweetline, Lightening Sript, Zailla Script, Adorabelle Script, The Luxury, Harbour (brush type). In addition: Mortuguais, Black Heat (Victorian), Sweetline and Neptern (a Saul Bass style font).
Typefaces from 2017: Significent, Lindsey Smith Script (signature font), Axewell, Matchstic (retro signage), The Booster (baseball script), Cursive Script, Kindness Typeface (signage brush), Conquer (dry brush), Significant, The Boundaries (signage script), Blinded (fat brush script), Maldives Script, Mind Blowing (brush), Skywalker (brush script), Reshuffle Script.
Typefaces from 2018: Specta Retro Script (2018, a signage script by Hendra Maulia and Aulia Rahman), Hype Beast (brush font), Shockwave (SVG brush font), Humblle Rought (sic), Brewery (SVG font), Shanders (brush script), Hoodson (signage script), Emberblaze (brush font).
Typefaces from 2019: Blackink (a tattoo font), Hatch (brush script), Matao Serif (a decorative didone typeface done with Aulia Rahman), Black Theory (brushed), Magnison Script (signage script), Hoodson Script, Hyperflow, Baby Boomer, Hereditary, Stereohead (dry brush), Metafora, Metafora Sans (free).
Typefaces from 2020: Balecimo (a wild script), Scalter (a 42-style sign lettering typeface with Serif, Sans, Script and Variable options), Hazzard (script), Casta (a display serif in 55 styles; with a variable font), Adolle Bright, Cynthia Blooms (a signature script), Baby Boomer, Significent, Aliva Brush Script, Reshuffle Sans, Ancient Zurich, Rustler Barter (a display font done with Aulia Rahman), Neue Metana (a wide display sans by Aulia Rahman and Hendra Maulia), Mabrick Serif, Mabrick Signature.
EXTERNAL LINKS
Dirtyline Studio


[Buy fonts]


[Designer info]
Fontspring link [Buy fonts]
Dafont page
Behance page
Creative Market page
MyFonts search
Monotype search
Fontspring search
Google search

INTERNAL LINKS
Type designers ⦿ Type designers ⦿ Type design in Sumatra (Indonesia) ⦿ Commercial fonts (small outfits) ⦿ Signage typefaces ⦿ Calligraphic typefaces ⦿ Brush script typefaces ⦿ Graffiti fonts ⦿ Sites with only a few free fonts ⦿ Victorian typefaces ⦿ Dry brush script typefaces ⦿ Signature/logo fonts ⦿ SVG typefaces ⦿ Modern style [Bodoni, Didot, Walbaum, Thorowgood, Computer Modern, etc.] ⦿ Tattoo fonts ⦿ Variable fonts ⦿ Wild calligraphy in type design ⦿