Docallisme HAS [Amry Al Mursalaat]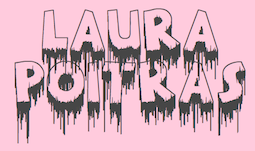 Or A.M. Ryal. Jakarta, Indonesia-based designer, b. 1994, of the free typefaces Love You (2015, letters on blocks), Batavia Kota (2015, shadow typeface), Raditas Cartoon (2015), Soekarno Hatta (2015, octagonal), Bhineka Tunggal Ika (2015), Sweet as Revenge (2015, graffiti font), Pagi Jakarta (2015, comic book style), Desminore (2015), The Minion (2015), Indah Papuaka (2015, outlined shaded typeface), Merdeka (2015, a dripping blood font), Awan Nusantara (2015), Docallisme On Street (2015; shadow graffiti font), Cheerful Party (2015), Super Docallisme Has Pattern (23015, a patterned, textured typeface), Hero Do Call (2015: a shadow font), Party Chocolate and Soda (2015), Cheese Cake (2015), Crayon Social Art (2015), Bali Tolak Reklamasi (2015), Nusantara (2015, decorative caps), A Ryal Black Block (2015), The Super Ryal 2015 (2015), Doraemon Slalala (2015), Grateful Sound (2015), Dadapaw Friends (2015), Cartoon 1994 (2015), Valentine Radita (2015, dot matrix), Sally Ross (2015, dot matrix), Juni 2009 (2015), Dear Raditas (2015, a dada typeface), Docallisme HAS (2015) and Minirus (2015, constructivist).
Typefaces from 2016: Ry-Tha (alphadings), Good Time, One Piece, Blangkon, Syrial Mursa (script), Chopperrr (cartoon font), Dilove, Ceria Cinta (hand-crafted), Move On, Enjoy Boy, Melankolia, I Will Wait.
Typefaces from 2017: Broken Home, Bogor, Rainbow, Going Merry (cartoon font), Bromo, Gatot Kaca, Sweet Revenge, Mars Mellow (cartoon font), Glory United (comic book font), A Voice of Liberty (scratchy brush font), Jak Arta (graffiti font), Home Sweet Home, Dragon Ball, Sweety Tea, Hero Killer, Fish&Bear, Baduy, Coffe&Milk, Bansky, Goblins (brush style), Hoobie.
Typefaces from 2018: Browny Bear, Sea Salt, Bood Street, Lord of the Ring (brush), Sweety Cheese, Rocket to Mars (3d, sketched), Sweety Baez, Dutsky Time, Moqa Float, Banda Neira (shadow font), Zara Thustra (a fat finger font), The Jacatra (outlined cartoon typeface).
EXTERNAL LINKS
Docallisme HAS
Dafont page
MyFonts search
Monotype search
Fontspring search
Google search

INTERNAL LINKS
Type designers ⦿ Type designers ⦿ Type design in Indonesia ⦿ Type design and constructivism ⦿ Pixel/bitmap fonts ⦿ Dingbats (original) ⦿ 3D fonts ⦿ Ornamental caps typefaces ⦿ Sites with only a few free fonts ⦿ Textured typefaces ⦿ Graffiti fonts ⦿ Horror fonts ⦿ Octagonal typefaces ⦿ Dadaism ⦿ Comic/cartoon fonts ⦿ Brush script typefaces ⦿