Trailhead Design (was: Graphic Monkee, or: We Graphics) [Nathan Brown]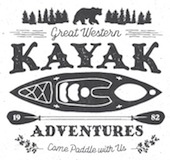 Free fonts by Nathan Brown (Texas; was Philadelphia, PA), mostly hand-crafted, grungy or sketched: WG-Analog, WG-Angeles, WG-Cascade, WG-Donovan-Title, WG-Dunste, WG-Fortune, Freestone, WG-Gilded-Hand, WG-Goodbye, WG-Grux-Regular, WG-Grux, WG-Halloh, WG-Handy-Icons, WG-Hudson-Slab, WG-Legacy-Edition, WG-Marshall, WG-Of-Concrete, WG-OffSet-Title, WG-Phased, WG-QuickHand, WG-Scriballistic, WG-Semplice-Regular, WG-Semplice, WG-Sequence, WG-Sideshow, WG-SilverLeaf-Regular, WG-SilverLeaf, WG-Skratched, WG-Statik, WG-Underneath, WG-Watchtower, WG-Whitley-Scribble, WG-Wild-Spaces. The We Graphics main page also contains commercial fonts by Nathan Brown, who also runs Graphic Monkee out of Austin, TX.
Commercial fonts from 2015: North Western (nature trail signage font set, + dingbats). Commercial typefaces from 2016: Varsity Scratched, Time To Run (inky grungy style), Alamosa (script). In 2016, he also designed Little Fox, Junior High Blocky Notebook Font and Trailhead.
Typefaces from 2017: Tangerine Outlined (blackboard bold), Goliad, Runaway.
Typefaces from 2018: Spindrift (signature font).
Graphic Monkee home page. Creative Market link. Behance link. Creative Market link for Trailhead Design.