Media Lab (or: Dima Evans) [Dmitriy Chirkov]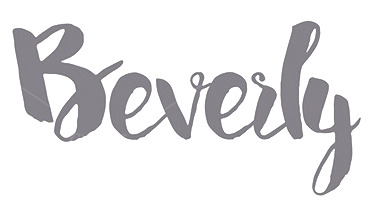 In 2015, Dmitriy Chirkov (or: D.C. Store, or: Media Lab, or: Dima Evans, located in Moscow) created the brush typefaces Lovehearts, Cascade, Foliage, Something Wild, Pepper Mint, Summertime (watercolor brush), Breathe, Starshine Script, Seashore (an attractive dry brush style), The Moment, Cupcake, Anemone, Water, Adventurer, Sweet Brush, You & Me, Beverly Script, Sabrina, Onevia, Andrea and Dreamboat. He also created the Treefrog-style gonzo script typeface Sileighty and the handcrafted typefaces Scratchy, Julia's Dream, Begonia, Matryoshka (handcrafted Cyrillic sans) and Simpleton.
Typefaces from 2016: Anabella Script, Adventure (script), Mericella (calligraphic), Gracia (calligraphic), Joshico, Lauren (a free script font), Journey (brush script), Angelica (calligraphic), Angelica Sans, Alphabet Pony (brushed and calligraphic), Lavanda (script), Obsidian (calligraphic), Cotasia (calligraphic script), Reconsider (calligraphic script), Pechenka, September (brush script), Happy Life, Melina (brush script), Sensation (brush script), Carolina (calligraphic script), Cortney (connected script), Just Love Script, Aerostat, Starbright, Watchtower, Hey Baby, Modern Magic, Cornflower (calligraphic), Guatemala, Flashlight Display, Johana (brush script), Wild Berry, Dearhearts, Sladosti Cyrillic, Sweethearts, Evergreen, Honeyflower.
Typefaces from 2017: Vintage Beauty, Elusive Dream Monoline, Dear Sister, Battery, Tasty Morsel Script, Aareata script, Marcypan, Sevilia script, Virtual, Yolanda script, Majesta, Marmale, Alemeta, Midnight Rose, ML Tokyo Aurora, Fortune Script, Afterlight, Janges (wide calligraphic script), Bloom Skirt (thick brush script), Rumba Script, Together Script, Reflection, Serpentine, Lafesta (signage script), Cretina (a great monoline connected script), Flashlight, Charmel, Lupitta Script, Miss Hippie, Aivengo Script, Hello Wedding, Dust Cloud, Lovely Script, Snowdrop (script), Caviar (brush script), Fieldfare (upright connected brush script), Hello Wedding, Kiwami (brush script), Jemmy, Sallie (brush style), Cartina (a great painter's brush script), Loreal Script.
Typefaces from 2018: Hamilton Signature Script, Charme Script, Orchard Trees, Silver Lake, Luisa Script, Mignon, Jingle, Ludwig, Oh November, Switch, Rozovii Chulok, Zumiez, Peach Cream, Going Black (SVG font), Tomato Soup (free), Indian, Shadow, Emitha, Sophies Script, Juster, Felora (script), Almost (SVG brush font), Golden, Starshine, Puzzled (free), Moon Time, The Breakfast Club, Fortuna Script, Malloy, Jenson, Something, Saint Jerome Script, Femen, Fortune Script, Hollens.
Typefaces from 2019: Blushed, Boho Rose, Lush Blooms, Spring Blush, Catalina, Jessey, Shaley, Puzzled, Radio Volna, Brigitte, Roelle, One Feather, Spring Blush, Europia (script), Rosalina (SVG font), Joyce, Lussia, Shaelie, Maelie, Honey and Ginger, Joleigh.
Typefaces from 2020: Love Planet, Autumn Mittens (a paper cutout font), Your Favorite Pencil, Other Pen, Pear Shaped (handcrafted letters) Somewhere, Autumn Scarf (a children's book font), Moving Formula, Mixture, Aventure, Golden Light, After Hours, Letters and Roses, Fast Lane, Rosegold, Gentle Touch. Tenderly, Alaya Roza, Herbal Infusion, Mister Gordon, Bergamotte, Avenia (wild calligraphy), Jelly Cloud, Sunstone, Rosestone, Sweet Josefine, Second Song (script).
Typefaces from 2021: Panoramic (handcrafted), Vishenka (script), Strawberry Monday (a fat finger script), Earthboy (a scrapbook script), Martin+Hellen (emulating handwriting), Pretty Letters, Ricardo Montero, Goldwings (script), Sugar Melon (script), Pink Bottom (script), Loneliness (script), Astronal (a monolinear script).
EXTERNAL LINKS
Media Lab (or: Dima Evans)


[Buy fonts]


[Designer info]
Crella link
Fontbundles link [Buy fonts]
Dafont page
Behance page
Creative Market page
MyFonts search
Monotype search
Fontspring search
Google search

INTERNAL LINKS
Type designers ⦿ Type designers ⦿ Type design in Russia ⦿ Cyrillic type design ⦿ Brush script typefaces ⦿ Commercial fonts (small outfits) ⦿ Treefrog typefaces ⦿ Calligraphic typefaces ⦿ Sites with only a few free fonts ⦿ Dry brush script typefaces ⦿ Watercolor brush script typefaces ⦿ SVG typefaces ⦿ Signature/logo fonts ⦿ Wild calligraphy in type design ⦿ Children's handwriting fonts ⦿ Cutout or paper-cut typefaces ⦿ Monoline script fonts ⦿