Vintage Voyage Design [Pavel Korzhenko]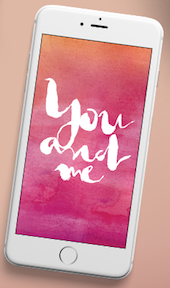 Aka P. Rudakov and Pasha Korzhenko, and operating as Vintage Voyage Design. Perm, Russia-based designer of the vintage handcrafted typefaces West End (2015, spurred Western typeface family), Winter Holidays (2015), The Sugar Cane (2015, eroded signage script), Montana (2015), Canyons (2015), Forest Tramp (2015), Heart of Gold (2015, a think inky brush), La Fa Salt (2015, a connected monoline script), Robinson (2015, handcrafted), Rise (2015, rough brush), Stout (2015, +Stout Roughen), Jack's Guitar (2015) and Bough (2015).
Typefaces from 2016: Chameleon (rough brush), Les Paul (beatnik style), 1994 Fancy, The First Division (an elegant handcrafted Peignotian typeface family), The Aviator, Ocean Beach (weathered athletic lettering font), Fenway Script (baseball script), Fenway Sans, Octanis (display family in Sans, Slab, Serif, and Rounded Sans sub-styles), Compare (a vintage wedge serif typeface inspired by the mafia), Unchained (Western typeface), The Selvedger (signage script), Driver (a retro speed emulation typeface family), Pasternak Script.
Typefaces from 2017: The Bartender (a 14-font vintage typeface family with some letterpress styles), Easy Rider (a layered road movie brush script font), The New America (penmanship script), Ace of Spades (grungy), Cavalcade (a layered serif typeface inspired by American and European typography of early 20th century, from movie posters to design of alcohol bottles like Martini, Cinzano and Campari), Old Standard (sans, script), Season Times (Sans+Script), Roadstar (a vintage speed emulation techno font).
Typefaces from 2018: VVDS Pacifica (a hand-lettered bold signage script inspired by American branding typography from the end of the 20th century), Le Bonjour (a retro sans), The Voyage Culture (font duo), Afterglow (a didone), VVDS The Bimbo (circus fonts), Two Letter Monogram, Diamond Monogram, Circle Monogram, Circle Frames, Harbour (a free decorative blackletter, +Harbour Decor: 2017-2018), Sandwich (a large 3d beveled typeface family), The Telegraph (transitional newspaper type), Golden Horn (a layered vintage typeface).
Typefaces from 2019: VVDS Organum (a decorative typeface for operas and phantasms), The Pretender (a package inspired by vintage American sign painting), VVDS Praliner (an all caps sans for display), Le Bonjour (Peignotian), Kristopher (a fancy serif), Nurnberg (an expressionist, modernized blacletter), The British Telegraph (based on vintage British headline type), Halau (a tiki font), Halau Serif, Sign Painter (a monoline Script, a layerable Sans, and two Decor ornamental styles, all based on Victorian era signs).
Typefaces from 2020: The Ruby (a 56-font and icon collection), VVDS Minorica (a handrwritten collection in ten styles), VVDS Rashfield (in the soft serif genre), VVDS London Oatmeal (Sans, Script), VVDS Sunshine Bridge (a creamy brush script), VVDS Benigne Sans (a wide geometric sans), VVDS La Truffe (a bold decorative didone), VVDS Big Tickle (a handcrafted retro family).
Typefaces from 2021: VVDS Clementia (a stylish condensed serif), Urbanchrome (an SVG letterpress emulation font), VV Neonica (a 12-style neon font family), Grodsky (a stylish 4-style antiqua), The Country Blues (a throwback to the fifties), Surfbird (a 30-style western family), VVS Nobleman (a stylish serif in four styles).
Behance link. Creative Market link. Vintage Voyage Design. You Work For Them link.
EXTERNAL LINKS
Vintage Voyage Design


[Buy fonts]


[Designer info]
Fontspring link [Buy fonts]
Behance page
Creative Market page
MyFonts search
Monotype search
Fontspring search
Google search

INTERNAL LINKS
Type designers ⦿ Type designers ⦿ Type design in Russia ⦿ Cyrillic type design ⦿ Brush script typefaces ⦿ Signage typefaces ⦿ Western fonts ⦿ Commercial fonts (small outfits) ⦿ Athletic lettering faces ⦿ Beatnik types ⦿ Calligraphic typefaces ⦿ Blackletter fonts ⦿ Penmanship ⦿ 3D fonts ⦿ Monoline script fonts ⦿ Circus fonts ⦿ Modern style [Bodoni, Didot, Walbaum, Thorowgood, Computer Modern, etc.] ⦿ Victorian typefaces ⦿ Letterpress ⦿ Hawaiian (tiki) fonts ⦿ Western fonts ⦿ Neon tube or faux neon typefaces ⦿ SVG typefaces ⦿