Seventh Imperium [Cucu Supriyadi]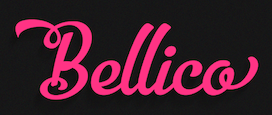 Bandung, Indonesia-based type foundry est. 2015, showcasing typefaces designed by Cucu Supriyadi. His initial work is largely Victorian, characterized by spurious curls or spurs:
Agneya (2015). A calligraphic brush script with an urban street art vibe.
Screter (2015). A spurred tattoo font with a blackletter feel.
Artonic (2015). A tattoo script.
Bellico (2015). A signage script.
Black Future (2015). A blackletter / tattoo /metal band font.
Bolyar (2015). An all caps display typeface. Almost an exact copy of FM Bolyar Pro (2013, Vasil Kateliev and Jordan Jelev).
Clarize (2018). A high-contrast didone family. Followed by Clarize Display (2019), which has a great Engraved style.
Egory Castle (2015).
Goldana (2017). A great layered font family that emulates chromatic type.
Heiders (2018, a 72-style script and sans typeface family).
Kyouking (2015).
Lockon Velline (2015).
Lunair (2019). A layerable script family.
Midnight Coffee (2015).
Monstice (2018). A stylish vintage typeface family with textured and inline styles.
Revorioum (2015).
Swiftel (2015). A layered creamy signage script font.
Gratinoli (2019).
Truens (2019). A vintage font collection.
Exorts Compressed (2020). A great compressed ultra black octagonal typeface family.
Autherical (2020). A Fraktura font.
EXTERNAL LINKS
Seventh Imperium


[Buy fonts]


[Designer info]
Fontspring link [Buy fonts]
Creative Market page
MyFonts search
Monotype search
Fontspring search
Google search

INTERNAL LINKS
Commercial fonts (small outfits) ⦿ Type design in Indonesia ⦿ Type designers ⦿ Type designers ⦿ Victorian typefaces ⦿ Tattoo fonts ⦿ Signage typefaces ⦿ Blackletter fonts ⦿ Calligraphic typefaces ⦿ Brush script typefaces ⦿ Multicolor typefaces ⦿ Textured typefaces ⦿ Modern style [Bodoni, Didot, Walbaum, Thorowgood, Computer Modern, etc.] ⦿