Vuuuds [Agung Syaifudin]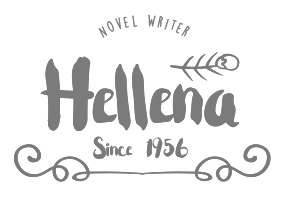 Aka Vuuuds. Denpasar, Indonesia-based designer of these typefaces in 2020: Lavagne (an almost-stencil), Carlsen (script).
Typefaces from 2019: Claire (Sans, Script), Tango (a poetic irregular script), Serfict (calligraphic), Serfict Sans (outlined caps), Charles UK (a formal upright script), Moret (a children's script), Olifer (Serif+Script), Callies Script (swashy calligraphic script), Hector Ink (a Treefrog style ink splatter script).
Typefaces from 2018: Theory, Ezalor (an inky script), Chase (a clean geometric sans family), Manila, Stay, Mono, Lipstick (a signature font), Figo (an inky script), New (sans), York (script), Roth, Reusk Script, Paris, Adelia, Rosie Kiley (a font duo consisting of the titling typeface Track and the script typeface Kiley), Artemis Script, Anter Script, Gloams, Redge, Muster Script, Stylish Script, Georgia Script.
Typefaces from 2017: Bianca (signature font), Lisbeth Script, Wilder Script, Kalisa (signature font), The Bloom, Earnis, Mient, Styler, Erily Script, Miyuki (calligraphic), Mussie, Kesley Script, Faust Script, Recolter (a stunning poster typeface), Caities, Emily (script), Roth, Hukster, Rovist Script, Renith (connected script).
Typefaces from 2016: Hulleva, Callet, Theos Script, Void (rounded sans), Lemonia, Revel (script), First Text (primitive script), Magical Script, Mauret Script (calligraphic), Rosgart (a signature font), Plore (experimental sans), Murtics (a signature font), Infister (minimalist modernist sans), Beafust, Astter (calligraphic script), Humos (connected school script), Hullist (connected handwriting), Happy Tum, Little Bite (children's book font), Millace (calligraphic script), Grafter (connected signage font), Elgard (brush script), Flotus (calligraphic), Pitter (fat finger font), Scripter (formal calligraphic style), Muffet (connected monoline script), Waltus Script (calligraphic and connected), Feruci, Evertype, Breital Script, Castellia, Enough Script, Rollfunk, Hottuf, Staiger (script), Fintype, Themost Script (calligraphic), Fuster Script.
In 2015, he made the brush script typefaces Mauvet Rios, Reusk (a great informal calligraphic typeface), Mostter (calligraphic script), Foldeck (a rounded monoline sans), Quickfox, Serffost, Hurgey, Gothup, Gullick, Wilfur Script and Barkless, the hairline script font Catties, the fine hand-drawn poster font Monofor, the hand-crafted connected script fonts Wellone, Anter Script, Cindelia, Ruffest and Perston, the handpainted Emillyne, Herlock, Forsa, the calligraphic font Herfume (loaded with alternates), the hand-crafted font family Latype (Brush, Hand, Script, Serif, Condensed, Sans, Extras), the brush typefaces Nufertum (a great medieval travel log script), Nufertum Sans, Northline, Stokebridge, Fouyers Script, Heiger Script and Wayback, and of the handwriting font Allegate. He also designed Bubble Tea, Whalerig, Klasdot, Hello June, Retro Board, London Train, Rope&Bag, Strip Box, Yellow Jelly, Wide West, Funky Disco, Fat Burger, Sweet Lollipop, Dance Club, Crazy Type, Avicelyns (a connected script), Blackyard (a monoline connected script), Nanoline Icons which contains 2061 icons divided into 30+ categories: symbol, weather, building, financial & shopping, user, emoticon, hand gesture, medicine, body parts, image, audio, video, music, charts, map, security, document, furniture, kitchen, drink, fruit, food, chat, email, tools, text, communication, business, time, science, laundry, zodiac, kids, energy, animal, clouds, transportation).
EXTERNAL LINKS
Vuuuds
Behance page
Creative Market page
MyFonts search
Monotype search
Fontspring search
Google search

INTERNAL LINKS
Type designers ⦿ Type designers ⦿ Commercial fonts (small outfits) ⦿ Brush script typefaces ⦿ Icon fonts ⦿ Handwriting fonts ⦿ Calligraphic typefaces ⦿ Signage typefaces ⦿ Children's handwriting fonts ⦿ School fonts ⦿ Signature/logo fonts ⦿ Experimental type ⦿ Monoline script fonts ⦿ Treefrog typefaces ⦿ Stencil fonts ⦿