Philadelphia Lining Gothic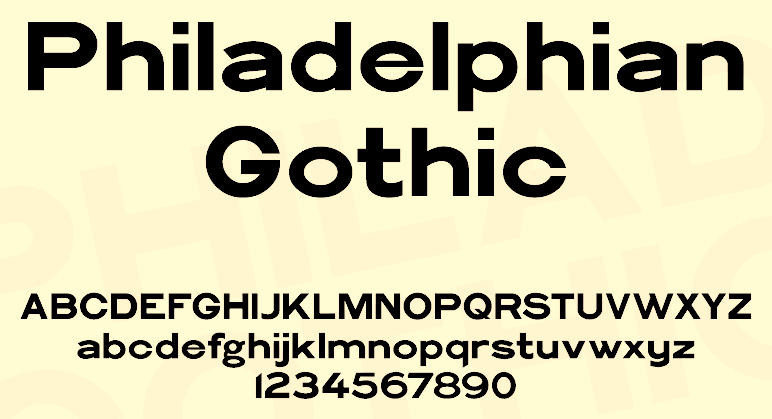 A late-nineteenth-century gothic sans typeface that originated with MS&J. MS&J cut it in many weights. Mac McGrew: In 1912 Monotype copied one of these, which would have been known as Bold Condensed except that the foundry designated variations only by numbers; this was No.8. As a foundry type it was notable for the number of versions available; as a single Monotype typeface it is undistinguished. ATF continued to cast the family for a decade or so after the merger in 1892, then replaced these typefaces with the News, Alternate, and Franklin Gothic families. The Monotype copy lasted much longer. Hansen's Extended Lining Gothic was a copy of Philadelphia Lining Gothic No. 14. Compare Mid-Gothic, Wide Line Gothic.
For digital revivals, see the free font Philadelphian Gothic (2015, Paul Davy).
EXTERNAL LINKS
Dafont page
MyFonts search
Monotype search
Fontspring search
Google search

INTERNAL LINKS
Typography ⦿