Mezzo Mezzo [Magdalena Boffito]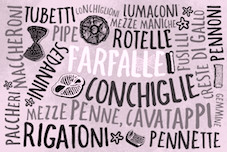 Magdalena Boffito (Mezzo Mezzo) studied at the Graphic Arts Department at the Warsaw Academy of Fine Arts, class of 2003. In 2006 she studied at the Turin Academy of Fine Arts.
At You Work For Them, Magdalena Boffito published the sans typeface Aquilone (2015), and the hand-crafted typefaces Favo (2014: grungy), Fungo (2014), Fungo Extras (2015), Grano (2014) and Nevica (2014, Christmas season dingbats). Other typefaces include De Bouffet (2015, hand-crafted).