The Sastra [Deni Dessastra]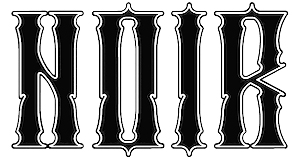 Singkawang, Indonesian Borneo-based designer, b. 1983. Creator of the decorative Victorian typefaces Noir (2015) and Dwiss (2015), which are intended for tattoos. He also made Crypton (2015), Steampunk Ornaments (2015), and Rosewell (2015, Western decorative caps typeface).
Typefaces from 2016: Lawless (biker style blackletter), Union.
Typefaces from 2017: Volcano (script).
Typefaces from 2018: Wolfgang (a vintage tattoo font).
Typefaces from 2019: Vanderink (tattoo type), Monteradoo, Temadjo (a biker gang font), Khatulistiwa (spurred tattoo type), Jhoony Richmond (art deco; caps only), Black Borneo (vintage, spurred), Blackphanters (vintage), Noise Storm.