Typeclinic 10th International Type Design Workshop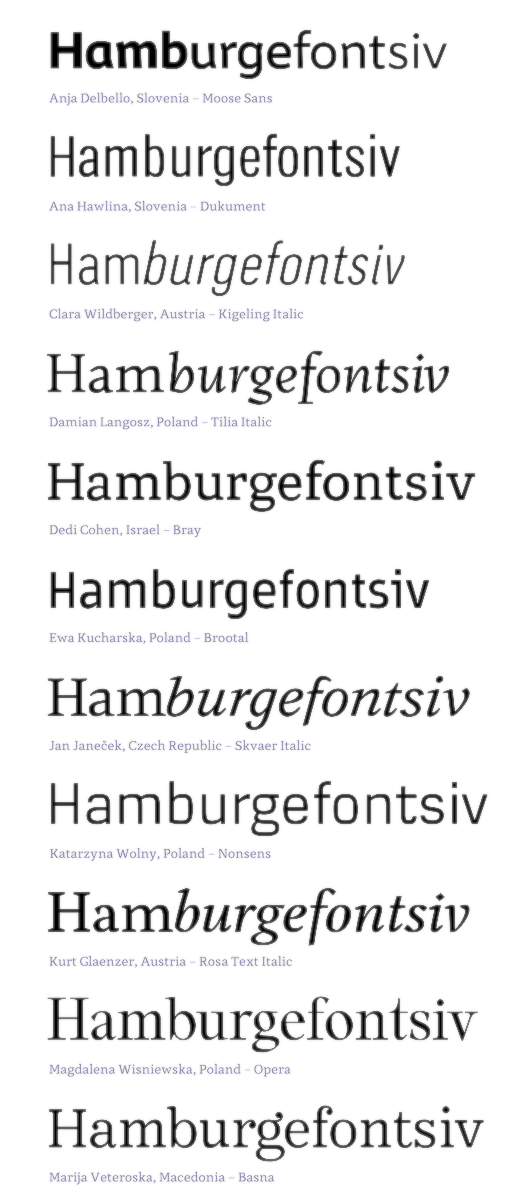 Type design workshop held in Trenta, Slovenia from 15-22 February 2015. The following typefaces were fully or partially developed at the workshop under the mentorship of Tomato Kosir and Aljaz Vesel:
Anna Hawlina: Dukument.
Clara Wildberger: Kigeling Italic.
Damian Langosz: Tilia italic.
Dedi Cohen: Bray.
Ewa Kucharska: Brootal.
Jan Janecek: Skvär.
Katarzyna Wolny: Nonsens.
Kurt Glaenzer: Rosa Text Italic.
Magdalena Wisniewska: Opera.
Marija Veteroska: Basna.
Anja Delbello: Moose Sans.
EXTERNAL LINKS
Typeclinic 10th International Type Design Workshop
Behance page
MyFonts search
Monotype search
Fontspring search
Google search

INTERNAL LINKS
Past conferences on type design ⦿ Type design in Slovenia ⦿