Robert Pfeffer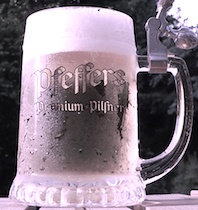 Dr. Robert Pfeffer (Giessen, Germany) specializes in old German and Germanic philology fonts. His mostly free typefaces include:
The two Latin fonts Pfeffer Simpelgotisch and Pfeffer Mediaeval are typefaces of the European Middle Ages. Pfeffer Simpelgotisch is a textura typeface. Pfeffer Mediaeval depicts a Carolingian minuscule.
Some gothic (Wulfilan) alphabet fonts: Silubr (based on the uncial script of the Codex Argenteus), Ulfilas (a serif font designed to satisfy the requirements of modern typography), Skeirs (a sans serif font intended above all for screen display), Midjungards (following the style of J.R. Tolkien's Elven script Tengwar), Pfeffer Mediaeval.
Runic alphabets: see Skeirs and Pfeffer Mediaeval.
EXTERNAL LINKS
Robert Pfeffer
Fontspace page
MyFonts search
Monotype search
Fontspring search
Google search

INTERNAL LINKS
Type designers ⦿ Type designers ⦿ German type scene ⦿ Uncial typefaces ⦿ Textura ⦿ Carolingian typefaces ⦿