FontsandFashion.com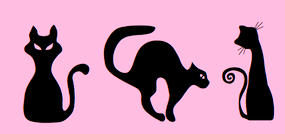 Italian creator of Broken Depth (2015, a shadow font), Fuzzy (2015), Dark Place (2015, scary font), Whispers Calligraphy (2015), Vintage College Dept Worn (2015), Peacock (2015), the free handcrafted typeface Old Sydney (2015) and the vintage typeface Old Bob Junior (2015).
Typefaces from 2016: Forever 7eventy (textured disco typeface), Daily, Matildas Grade School Hand (children's script), Dream American Diner (retro script), Gasoline (grungy), Nice Love The Simple Font, Manual (a grungy dymo label font), Charming Normal (script).
Typefaces from 2017: Merry Christmas (dingbats), Freaky Halloween (dingbats), Carpe Diem Mark (an inline typeface), carpe Diem Middle.
Typefaces from 2018: Carpe Diem Luxury (textured), Happy Valentine's Day, Happy Easter.
Typefaces from 2019: Matildas Back to School, Nice Picture (dingbats).
Typefaces from 2020: Comic Boom (Bubble, Elements).