Nav Raw [Rajesh Rajput]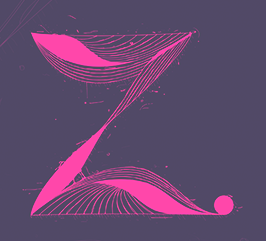 Rajesh Rajput (since 2014 with Cognizant Technologies, Gurgaon / Delhi, India) designed the free 5-style stencil typeface family Break in 2015. Interestingly, a guy called Steven Han calls it his font in 2016. He worked for four months on an elaborate decorative set of 26 capitals under the project name Type Soul (2015).
With Raina Agarwal, Rajesh Rajput designed the free scratchy font Chemin in 2015.
From his home base in New Delhi, he created Hagna (2017; although inside the font we find another name, Webvilla), the free variable condensed sans display family Thunder (2017) and Gorgeous (2017, a free tall fashion mag typeface family).
Typefaces from 2018: Morganite (a free condensed movie credit sans in 18 styles),
Typefaces from 2019: Emberly (a free 54-style didone, with a variable option).
Typefaces from 2021: Mango Grotesque (a free 18-style+variable condensed elongated sans font family), Moniqa (a free 162-style (+variable font) family of art deco typefaces for Latin and Cyrillic).
Typefaces from 2022: Meshed Display (a free display serif family with a fashion mag didone vibe).