Artisan Studio (or: Artisans) [Roiyani Teungku]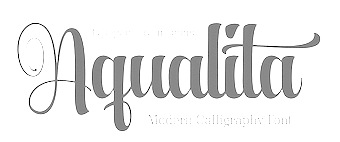 Banda Aceh, Indonesia-based studio associated with Nava Abel and/or Roiyani Teungku and/or Teungku Dibale. Designer of these typefaces in 2015: the calligraphic signage typeface Antero, the calligraphic typefaces Elastic, Braveheart, Midnight and Lettuce, and the creamy brush script typefaces Aqualita and Scylla.
In 2016, he designed Metafora (a fresh upbeat script), Worker, Asly Brush, Mallow Script, Arnetalia and Wholler (connected calligraphic typeface)
Typefaces from 2017: Manifesto, Good Night, Best Lottre.
Typefaces from 2018: the upright script typeface Sumantry (which is by Roiyani Teungku), the signage script typeface Plants, Solange (font duo), Angelica (inky script), Nathalia, Chica Maravilla, Handwriting (a signature font), Mighty Girl (font duo).
Typefaces from 2019: Smoothen, Olivera, Story Fresh (a fine brush script), Martoni (a thin script), Hortense (wild calligraphy), Magnison (vintage font duo), Ringstone (a rhythmic signage script), Vectory.
Typefaces from 2020: Polites (a slab serif).