Juru Rancang Studio (was: Juru Aksara) [Ihsan Khairul Lazuardi]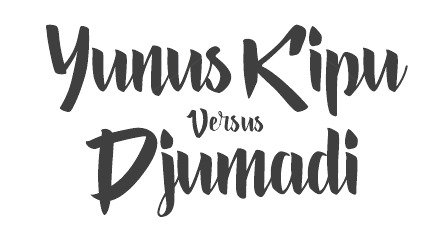 Graphic designer in Bandung, Indonesia, b. 1986, Bandung, who is now located in Bali. He created IKL Bold (2013) for Oink, a skateboarding company. IKL Archi was made in 2010. He also designed the gooey Halloween font Brainless (2015), the thick brush typeface Ngabret (2015), the hipster typeface Braga (2015), the script typefaces Panghegar Script (2015), Kosambi Script (2015), the calligraphic script typeface Manglayang Script (2015, Juru Aksara), Kulacino (2015, +Rough), the art deco typeface IKL Archi (2015) and the display / poster sans typeface family Rancang (2015, Juru Aksara).
Cofounder of Image Type, where he published the spurred Victorian typeface family Skiltmaler in 2016.
Typefaces from 2017: Braga Huis (a Dutch deco typeface inspired by the famous street in Bandung), Tjikapoendoeng Script (formal calligraphic script by Ricky Rinaldi and Juru Aksara), TjikapoendoengSlabRough, Trellist (compressed and modular techno typeface).
Typefaces from 2018: Aksara Agya (brush font), Bahula (dry brush), JA Jayagiri, Buana, Mancakrama (connected script), Bancakan (a handcrafted menu font).
Typefaces from 2021: Anggara, Marxis (a hyper-condensed movie credit sans), Seahoarse (sic) (all caps), Genesis (sci-fi), MAD-GTX (sci-fi), Sagara (a sports shirt family).
Creative Market link. Behance link. Creative Market link for Juru Aksara.