FactoryType Studio (was: One Dollar Font, Factory 738, Today Pixels) [Wahyu Setiya Rahmawan]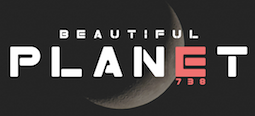 Bali, Indonesia-based designer of the geometric sans typeface family Cleon (2015: a geometric monoline sans), the handcrafted Brook (2015), and the brush script typefaces Kinemon (2015) and Aurora (2015). In 2016, he designed the rounded sans typefaces Reiju, Ichiji and Tony Tony, the handcrafted Jacks Script, Jacks Sans, Buho, Buho Sans, and the pixel family Abeja Tribe.
Typefaces from 2017: Lovely Pudding (script), Phephe (a modernist arts-and-crafts font), Rouge Sans (rounded sans), Franky, Roger Serif (slab serif), Roger Sans, Moscato Script, Brulee Sans and Brulee Script, Big Mom Sans and Big Mom Script (round printed script).
Typefaces from 2018: Opera (a 10-font all caps family that includes an inline and a stencil), Smoothie (font duo), Brownie (font duo), Ace Sans (caps only), Ace Serif (slab serif), The Dalmation (textured octagonal caps family), Robin, Bastille (a techno stencil), Django.
Typefaces from 2019: Michelangelo (semi-stencil), Mike Sans (an 8-style squarish sans), Maya (signature script), Maya Sans, Leonardo Rounded, Leo Sans, Leo SemiRounded, Leonardo.
Typefaces from 2020: Kinemon, Tony Tony (a condensed sans), Cream Opera (a sans family, including a stencil), Leonardo Sans (geometric, all caps), Benn (a bold squarish typeface family), Beckman (a geometric sans family).
Typefaces from 2021: Lethbridge Script, Roseau Slab (five weights), Vaughan Pro (a 21-font stylized sans), Tombstone, Castlegar Script, Dubbo (like Cooper Black), Campbell, Brant (a swashy bold serif), Nova Scotia (script), Trail (incised), Ontario Script, Manitoba Script (inky), Alberta Signature Script, Gosford, Redland (a 5-style creamy display typeface), Rockdale (a 5-style luxury serif in the didone genre), Edensor (an 11-style stylish display serif), Alexandria Eschate (a sophisticated display serif), Welland (an 11-style decorative didone), Koldby (11 styles; a descendant of Didot), Maya Duo (a monolinear script), Benn Beckman (an all caps sans family), Trio Smoothie (a sans and script trio).
Typefaces from 2022: Buche (a 12-style display serif), FTMilky (a vintage display serif; ten styles), King Sans (a 10-style Peignotian sans), Buche (a 12-style display serif), Newgate (a 10-style elephant foot serif). Creative Fabrica link. Old URL for Today Pixels.
EXTERNAL LINKS
FactoryType Studio (was: One Dollar Font, Factory 738, Today Pixels)


[Buy fonts]


[Designer info]
Fontbundles link [Buy fonts]
Dafont page
Fontspace page
Behance page
Creative Market page
MyFonts search
Monotype search
Fontspring search
Google search

INTERNAL LINKS
Type designers ⦿ Type designers ⦿ Commercial fonts (small outfits) ⦿ Brush script typefaces ⦿ Pixel/bitmap fonts ⦿ Arts and Crafts Movement ⦿ Stencil fonts ⦿ Octagonal typefaces ⦿ Textured typefaces ⦿ Sites with only a few free fonts ⦿ Commercial fonts (small outfits) ⦿ Monoline script fonts ⦿ Modern style [Bodoni, Didot, Walbaum, Thorowgood, Computer Modern, etc.] ⦿ Cooper Black ⦿ Horror fonts ⦿