Factory 738 (was: Today Pixels) [Wahyu Setiya Rahmawan]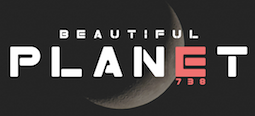 Bali, Indonesia-based designer of the geometric sans typeface family Cleon (2015: a geometric monoline sans), the hand-crafted Brook (2015), and the brush script typefaces Kinemon (2015) and Aurora (2015). In 2016, he designed the rounded sans typefaces Reiju, Ichiji and Tony Tony, the hand-crafted Jacks Script, Jacks Sans, Buho, Buho Sans, and the pixel family Abeja Tribe.
Typefaces from 2017: Lovely Pudding (script), Phephe (a modernist arts-and-crafts font), Rouge Sans (rounded sans), Franky, Roger Serif (slab serif), Roger Sans, Moscato Script, Brulee Sans and Brulee Script, Big Mom Sans and Big Mom Script (round printed script).
Typefaces from 2018: Opera, Smoothie (font duo), Brownie (font duo), Ace Sans (caps only), Ace Serif (slab serif), The Dalmation (textured octagonal caps family), Robin, Bastille (a techno stencil), Django.