Typeclinic 11th International Type Design Workshop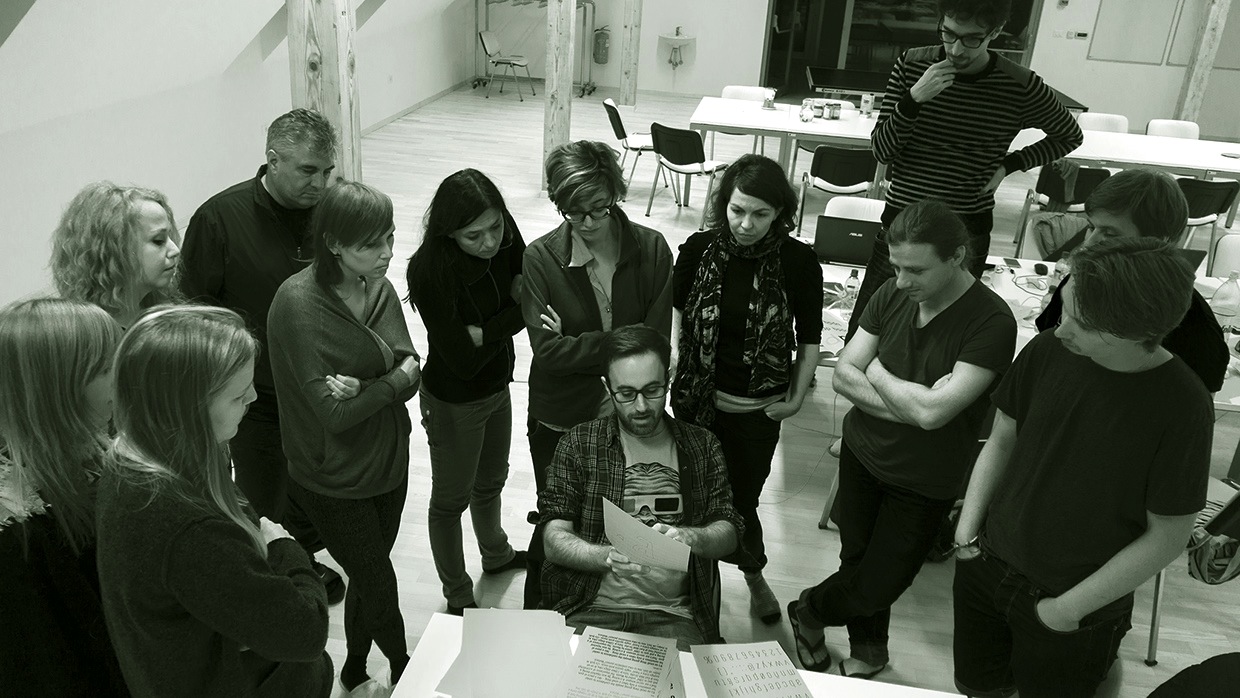 Type design workshop held in Trenta, Slovenia from August 30, 2015 until September 6, 2015, under the mentorship of Tomato Kosir and Aljaz Vesel:
Alberto Romanos: StretchCaps.
Anja Delbello: Moose Sans.
Christine Hager: Normalisia.
Cristina Pellicano: Salvatore Serif.
Damian Langosz: Tilia.
Jan Janecek: Queen (+Cyrillic, +Greek).
Lasko Dzurovski: Elegant Sans.
Marie Musilova: Tulsia.
Marija Veteroska: Basna.
Tamara Pilz: Hildegard.
Thom Niessink: Bw Helder.
Tomato Kosir: Rastignac Black.
Ute Kleim: Kaethe.
EXTERNAL LINKS
Typeclinic 11th International Type Design Workshop
Behance page
MyFonts search
Monotype search
Fontspring search
Google search

INTERNAL LINKS
Past conferences on type design ⦿ Type design in Slovenia ⦿