Marginal Type [Vincent Lacombe]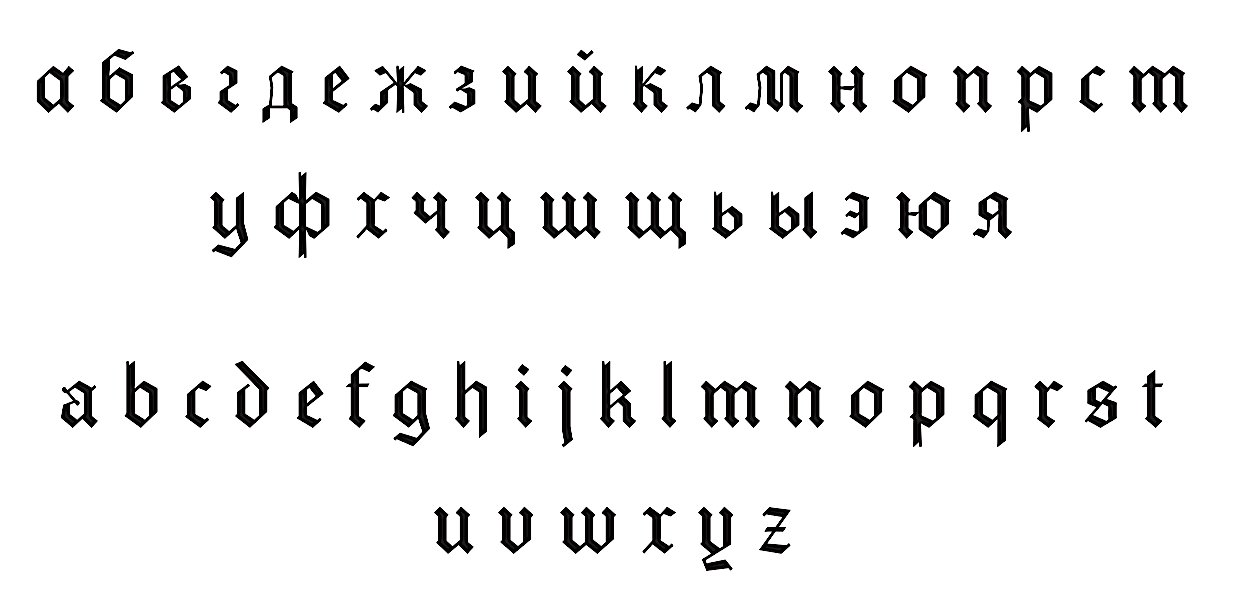 Graduate of Atelier National de Recherche Typographique in Nancy, France, class of 2020. His graduation thesis was entitled Les caract&regrave;res gothiques russes [Cyrillic blackletter typefaces]. During earlier graphic design studies at ECV Bordeaux (2012-2017), he created the display typeface Astek (2015) and the circle-based experimental typeface Ecotype (2016).
Now located in the Bordeaux area, he is doing some corporate graphic and type design for the local wine industry. In the context of his ANRT thesis, he designed a Latin / Cyrillic blackletter, Tamara Gothic (2018-2020) and a Latin / Cyrillic copperplate script, Sokolov 1821 (2018-2020). In 2020, he also designed the Scotch Roman typeface Album, and revived a Cyrillic didone by Moscow's S. Selivanovsky foundry (done between 1826 and 1834) as a font simply called Selivanovski (2020).
EXTERNAL LINKS
Marginal Type
Behance page
MyFonts search
Monotype search
Fontspring search
Google search

INTERNAL LINKS
Type designers ⦿ Type designers ⦿ Type design in France ⦿ Experimental type ⦿ Circle-themed typefaces ⦿ Blackletter fonts ⦿ Cyrillic type design ⦿ Scotch Roman ⦿ Corporate typefaces ⦿ Copperplate ⦿ Modern style [Bodoni, Didot, Walbaum, Thorowgood, Computer Modern, etc.] ⦿