Tapatipo [Gen Ramirez]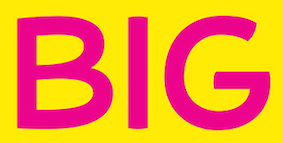 Designer and lettering artist in Guadalajara, Mexico (and/or Split, Croatia?), who created the Mexican diner signage script typeface Tejuino (2015) and the informal sans typefaces Taqueta, Rabar and Festa, all made in 2015. Astro Regular (or Astro MX) (2015) by Gen Ramirez, Manuel Lopez (with assistance of Rodrigo Heredia and Rodrigo Nuñez) won an award at Tipos Latinos 2016: Astro Mx was a result of Elí Castellano's Type Design Workshop, carried out at the Multimedia Center of CENART in Mexico City in 2015. Astro Mx is a typeface designed for the Mexican Space Agency (AEM). Its purpose lies in its application in the manuals of emergency procedures. In this sense, one of its main characteristics is to facilitate rapid reading in extraordinary conditions. It has a generous x-height, its ascenders and descenders are short to economize lines in the text boxes.
Rabar Ultra Black (2015) also won an award at Tipos Latinos 2016. Winner at Tipos Latinos 2018 of a type design award for Victus (2016), which is a Venetian typeface with all the warmth and calligraphic DNA from the renaissance era.
In 2018, he graduated from the TypeMedia program at KABK in Den Haag with a sans typeface called Entorno Sans. It includes a variable font intended for signage systems in urban and virtual spaces, and comes with a stencil style and many wayfinding icons. That same year, he published Elba.
Gen runs the type and graphic design studio Dual Type with Zrinka Buljubasic.
EXTERNAL LINKS
Tapatipo
Behance page
MyFonts search
Monotype search
Fontspring search
Google search

INTERNAL LINKS
Type designers ⦿ Type designers ⦿ Type design in Mexico ⦿ Signage typefaces ⦿ Variable fonts ⦿ The Croatian type scene ⦿ Map/Travel dingbats ⦿ Stencil fonts ⦿