The Pyte Foundry [Ellmer Stefan]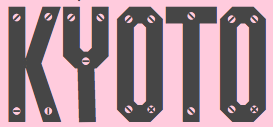 The Pyte Foundry was established in 2015 by Ellmer Stefan in Oslo, Norway. During the course of the year 2016 Ellmer Stefan released a new free display font every consecutive Monday. They explain: Paying tribute to the typographic diversity of the 19th century, this project's aim is not historical accuracy---none of the typefaces are strict revivals of specific typefaces produced in the Victorian era. It is rather a revival in spirit---indulging into stylistic manifoldness and idiosyncratic hyperbolism. The digital fonts are generated using a component-based system that globally applies changes made to independently adjustable letter parts, such as stems or serifs. This approach mirrors the production methods envisioned for the making of wood types around 1880: in American Wood Type 1818-1900 (Van Nostrand Reinhold Company, New York; 1969) historian Rob Roy Kelly refers to a series of inventions by William H. Page using interchangeable modules in the creation of wood type letters enabling the rapid manufacturing of new styles.
The list of typefaces from 2016: Prhyme, Alcove, Mortar, Plakat, Cabaret, Antique, Galore (piano key style), Lyrics, Protocol, RoutineA, RoutineB, Routine C, KinkA, Kink B, Moloch, Symptom, Residue (ultra-condensed), Perdu (Western, Italian), Turmoil, Polymer, Houdini (wide slab serif), Umbra (shaded style), Montage (mechano style), Flounce (Tuscan Western font), Throng (piano key style), Italian (reversed stress style), Epitome (ultra-condensed didone), Overdose (Italian), Overdone, Gyrator, Henry I, Plumb A, Blockage, Seryph (stitching font), Octango (a chiseled typeface), Potpourri (decorative caps), Persiflage, Radiator Italic, Ortho (octagonal), Nihilist, Errata, Dosage, Radiator, Vulture, Filocalus, Latency, Postulate, Syzygy, Cuneiform, Cuneimorf, Absolu (a great decorative titling typeface family), QFWFQ.
In 2016, he designed Levvel Script (brushy), and Sentralen Oslo.
Skald (2017) is a set of three typefaces designed for a series of classics issued by Norwegian publishing house Skald Forlag.
In 2018, he designed the custom type system Diller Scofidio + Renfro (for the New York-based architecture firm).
In 2019, they released Triptych (Roamn, Italick, Grotesque). He writes: Triptych consists of three distinct styles amplifying the notion of structural differentiation within a typeface family. The triplet of Roman, Italick [sic] and Grotesque is designed to take on clearly defined hierarchical functions in a typographic system. Roman and /Italick are irreverently free interpretations of the sturdiest of all sturdy book faces ever produced, namely O.S. (Old Style Antique No.7 by Miller & Richard of Edinburgh first issued in 1858). Most probably not designed by Miller & Richard's prime punchcutter Alexander Phemister. Despite its name, Triptych is of secular, utilitarian nature: its unsentimental, at times mechanical drawing makes for a stubbornly robust and economic design. Bare any bourgeois flamboyance it is suited for confident and hardworking typography. Where other typefaces are promoted as workhorses, this one is a mule.
Also, for the celebration of Norwegian sculptor Gustav Vigeland's 150th birthday in 2019, he released the wedge serif roman inscriptional capital typeface Gustav Display. Still in 2019, he added the bespoke flared lapidary typeface Hamran and the custom typeface Aurlands Display.
In 2020, he designed the economical sans family Oslo Sans for the City Council of Oslo. He also released Compagnie, a set of three typefaces that are a digest of various French and Swiss wood type Grotesques from the second half of the 19th century.
EXTERNAL LINKS
The Pyte Foundry
Behance page
MyFonts search
Monotype search
Fontspring search
Google search

INTERNAL LINKS
Type designers ⦿ Type designers ⦿ The Norwegian type scene ⦿ Sites with only a few free fonts ⦿ Piano key typefaces ⦿ Western fonts ⦿ Modern style [Bodoni, Didot, Walbaum, Thorowgood, Computer Modern, etc.] ⦿ Typefaces for stitching ⦿ Octagonal typefaces ⦿ Wood Type ⦿ Victorian typefaces ⦿ Corporate typefaces ⦿ Lapidary typefaces ⦿ Chiseled fonts ⦿ Tuscan fonts ⦿