The best free typefaces of 2016: Luc's selection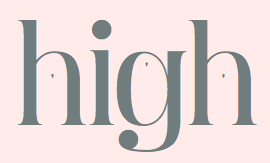 This is my own selection of the best free typefaces published in 2016, grouped by category. The list will grow until December 31, 2016.
Text typefaces:
HK Venetian (Alfredo Marco Pradil). A revival of Venetian (+Italic) by Morris Fuller Benton, 1911.
Avila (Cesar Doreste). A forceful text typeface with some didone features and lots of personality.
Sans typefaces:
Type systems:
Libertinus (Khaled Hosny). A large font family for the math world now maintained by Khaled Hosny.
Art deco typefaces:
Hipster typefaces:
Script typefaces:
Sketched, Layered or Poster typefaces:
Blackletter typefaces:
Dingbats and ornaments:
Open Commons Linz (or OCL) (Manuel Radde and Igor Labudovic). A set of multiline icons and corresponding fonts developed for the city of Linz in Austria.
Garalde typefaces:
Display typefaces:
Slab serif typefaces:
Napo (Isabella Ahmadzadeh, Zetafonts). Well, this is only partly free.
Copperplate:
Programming Fonts:
Wood type revivals:
Letterpress emulation:
Didone typefaces:
Fashion mag typefaces:
Stencil typefaces:
Multilingual typefaces:
Wonderful, adorable, refreshing typefaces:
EXTERNAL LINKS
Dafont page
Behance page
MyFonts search
Monotype search
Fontspring search
Google search

INTERNAL LINKS
Best typefaces of 2016 ⦿ Articles on type design written by Luc Devroye ⦿