Ovoz Digital Shop [Muhammad Alif]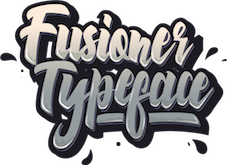 Madiun / Malang, Indonesia-based designer of the hand-crafted typefaces Rockyboard (2016), Honebee (2016), Divine Razier (2016, brush style), Monorain (2016, monoline and vintage), Rockyboard (2016), Faerie Fire (2016, calligraphic), Deadaluss (2016) and Octomorf (2016), the thick retro signage typeface Fusioner (2016), the granite block typeface Hipstetic (2016), and the Victorian typeface Mishall (2016).
Typefaces from 2017: Haynthams, Sabreena (Script, Signature Script, Vintage Bold), Botthanie Script, Velociraptype, Vandalord Grafiti.
Creative Market link. Behance link. Dafont link. Graphicriver link.