Slovolitni de Grande Tartaria [Dima Pole]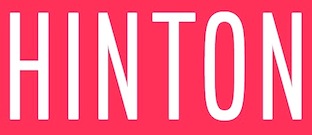 Dima Pole (Slovolitni de Grande Tartaria, Yalta, Russia) is a Russian type designer [as a joke, he claimed on Behance to be from Russellstown, Ireland and on Hellofont he said that he was in Berjozovskii, Iceland].
Designer of the clean sans typeface Hinton (2016), the lapidary typeface Gor (2016), and the handcrafted typefaces Pocherk 26, Zelo (calligraphic), Rusich, Etruria (based on Etruscan inscriptions, this handcrafted font tries to accurately simulate the writing of the Etruscans; published in 2018), Hors, Fufluns, and Fufluns Luna. Most of his fonts cover both Latin and Cyrillic.
In 2017, he designed Garuspik (ultra-condensed; in Krug, Original and Kvadrat styles), Konung, which is a mixture of various medieval central European styles for Latin and Cyrillic. He also designed the contrast-rich typeface Retra, the blackletter typeface Getman, the eroded typeface family Hors, the Celtic typeface Keltichi, and the angst-ridden Dubrove (which was inspired by Moravian angular type design of 1930-50s) in 2017.
Typefaces from 2018: Tartaria, Osovec (a wedge serif text typeface in one style), Maribor, Vinneta (a Latin / Cyrillic italic).
Typefaces from 2019: Arkaim (East Slavic simulation style).