Emmanuel Besse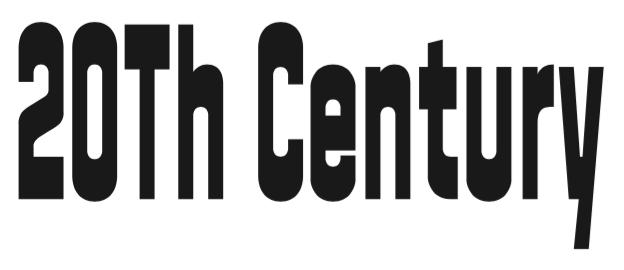 Emmanuel Besse holds a degree in typographic design from the Ecole Estienne in Paris. He works on projects ranging from web design and publishing, to typeface design. He co-founded Large with Leo Carbonnet, a design group based in Brussels and Paris. Emmanuel is in charge of Production Type's graphic design.
In 2018, his road signage typeface Signal PK was published by Production Type. The pictograms in the font were drawn by Donald Choque. Art direction by Julien Lelièvre. Production Type explains: Signal is a typeface that leans on a significant part of the French typographic landscape, the "Caractès" for road signage. These alphabets made by norm, with obscure origins, are present all across the French road network since the 1970s, and are emblematic of its typographic identity. Signal fulfils the broken promise that these alphabets used to make: until now, Caractères existed only in their normative shape (4 incomplete styles named L1, L2, L3, and L4: two of uppercase-only, two of italics only). The few digital fonts available are equally incomplete and mediocre digitization attempts, with poor execution. Specifically designed with urban signage, interface and exhibition design, in mind, this new series (Signal) completes and extends the existing typefaces. The current palette consists in previously unseen romans in two weights and their matching italics, a complete set of accents for multilingual typesetting, numerous arrows and pictograms, and characters for mathematical typesetting. An extra style, Condensed, deformed and excessive, wittily tops the typeface family. As a new ensemble, its demultiplies the potential uses of Caractères, beyond their original purpose, making them notably suited for interface design. In 2020, Production Type launched Signal Mono, and advertized it as a straightforward bureaucratic typeface. It was made by Emmanuel Besse, who was assisted by Julien Lelièvre (art direction), Hugues Gentile (Cyrillic) and Laurane Perrot.
Together with the Production Type team of Quentin Schmerber and Hugues Gentile, he designed the severe-looking mechanical typeface family Kreuz, which is also a sign of the times---the rise of threatening right-wing dictators in Europe and America.
Designer of Enduro (2020, Production Type), a sturdy 44-style no-nonsense sans having a Cyrillic that was designed by Marion Sendral.
Typefaces at Large Projects include Principal (sans) and Norman (condensed sans).
EXTERNAL LINKS
Emmanuel Besse
MyFonts search
Monotype search
Fontspring search
Google search

INTERNAL LINKS
Type designers ⦿ Type designers ⦿ Type design in France ⦿ Map/Travel dingbats ⦿ Octagonal typefaces ⦿ Cyrillic type design ⦿