Muksal Creatives (or: Mercurial) [Muksalmina Muksalmina]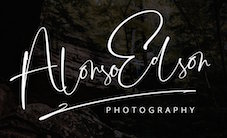 Mercurial (Banda Aceh, Indonesia) has been associated at various epochs with Mercurial Roxxane, then Muchsal Al Chalidi, Muchsal 7, Muksalmina Mercurial, and more recently, Salt Mercurial, and Muksalmina Muksalmina. The name Mercurial was changed in 2020 to Muksal Creatives.
Designer of the brush script typefaces Historise (2016), Ardilla (2016), Venturalia (2016), Someday Brush (2016), Lightning Script (2016) and Penelope (2016), the hand-crafted Befindisa (2016) and Sathscha (2016), and the calligraphic typefaces Repackage Script (2016), Cleopatra (2016), Catandra Script (2016) and Hysteria Santa (2016).
Typefaces from 2017: Histeria Bites (monoline script), Scoothlane Script, Louise Miller (calligraphic script), Charletto (brush script), Sheiloria (brush script), Carrolina Script and Sans, Hillgates (brush script).
Typefaces from 2018: Eivitarri Blossom (script), The Fourth Avenue Sans (all-caps), Cottage (script), Rookie Mastering (a logotype script), The Chapetown (a font duo), Befindisa, The Fourth Avenue (font duo), Bridgetown (ink splash script), Lost Treasure, Rellista Script.
Typefaces from 2019: Rinjane, Amelyna, Angelina, Cherlina, Jonathan, Eliya, Ayudia, Anggela Styled, Bellgia, Valena, Archipelago (a Treefrog style script), Crayones, Bluestoria, Styledeep Brush, Fredilight (script), Elisofa Calvin, Scoothlane Sans Brush, Sheiloria Stylish Brush, Ernesthuge (a Treefrog-style script), Tristan Script, Boustown Sans, Catandra Brush.
Typefaces from 2020: Thalisar Handwritten, Guten Denison, Haney Love (rabbit ear calligraphy), Bangfel (a thin stylish font), Mellya (a signature script), Antaro (wild calligraphy), Bondjlo (a vintage serif), The Craprio (a decorative serif), Sellena (a wild upright script), Moycen (an almost stencil typeface), Vincent Familiante, Watten (script), Maldive (a decorative serif), Calrida (a decorative serif), Bulgatin, Chathoney (a wild script), Bienvenue Handmade (script), Gonestone Signature, Archeology Script.
EXTERNAL LINKS
Muksal Creatives (or: Mercurial)


[Buy fonts]


[Designer info]
Crella link
Fontbundles link [Buy fonts]
Dafont page
Behance page
Creative Market page
MyFonts search
Monotype search
Fontspring search
Google search

INTERNAL LINKS
Type design in Sumatra (Indonesia) ⦿ Brush script typefaces ⦿ Calligraphic typefaces ⦿ Commercial fonts (small outfits) ⦿ Type designers ⦿ Type designers ⦿ Monoline script fonts ⦿ Sites with only a few free fonts ⦿ Treefrog typefaces ⦿ Signature/logo fonts ⦿ Wild calligraphy in type design ⦿