Tama Putra (or: Tama Vocks) [Faka Pratama Putra]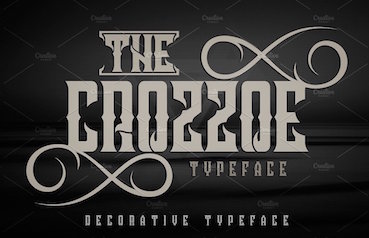 Aka Tama Putra and Tama Vocks. Possibly the same as Yandi Adi Prasetya, located in Kediri, Indonesia, b. 1993. Designer of the Victorian typefaces Godhong (2016), Pindunk (2016), Crozzoe (2017: gothic), and Clobot (2016).
Typefaces from 2017: Teyenc, Bathoock, Blarrack, Babball, Boolack, Genoock, Ancherr (thick brush typeface), Raimoo, Bathoock, Clarraph.
Typefaces from 2018: Coovico (eerie), Garreng (spurred), Saraqoo, Qaddal (a graffiti font), Collazio (slab serif), Bladog (signature script), Blombanc, Clarraz, Qardoos, Archena, Debock, Noggovoso, Zagga, Clovvo (free).
Typefaces from 2019: Callioca, Chagack (script).