Graphicfresh (was: Sameeh Store, or Sameeh Media) [Muhammad Husni Haikal]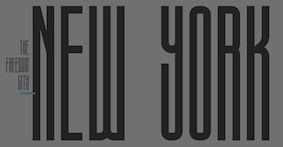 Bireuen, Aceh, Indonesia-based designer of these typefaces:
In 2020: Barqon (hand-crafted), Utera (with halftone texture), The Melsa, Arjona (for children's books), Ryden, Kenzira (a hand-drawn art deco font), Kionsa.
In 2019: Sketching (dry brush), Coklat Sunda (a formal monoline script), Oregano (a monolinear vintage rounded sans), Vetto Cosellza, Asmiyati (an inky "wild" calligraphic script), Green Narcu, Nastar (script), Cristik (a pixel typeface), Wolfer (a weathered vintage font), Roger (an all caps sans), Rehab (partially a hacker font), Ansbach, Antigua Presidente, Bersihkan (a free watercolor brush SVG font), Masculin (a signature script), Almeda, Aversa (SVG dry brush font), Cardus Brush (a dry brush SVG font), Faceback (SVG brush), Bellevue, Green, Muiden Castle, Vernal Park, Super, Crepes French (stone cut, existentialist), Corma, Atjeh, Hallo Schatz, Valued, Crops.
In 2018: Pray Hard Now (an SVG brush font), Ripon (font duo), Adenium (a floriated decorative caps font), Aamazing Boombs (brushy SVG font), Posey (weathered vintage type), Kamikaze (signature script), Shoot (SVG brush font), English (a high-contrast thick script), Calcio (a free ultra-condensed sans), Biren, Banda, Ankara (signature script), South Korea (font duo), Edmund (an all caps vintage sans), Rotterdam, Sweet Yell, White Apparel, Quick, Nastar Script, Brush Action.
In 2017: Luna (sans), Indonesia (slab serif), Texas, Original, Aglow, Aglow Serif, Madison, Ornexo, Rehab (hipster style), Caos (inline), Gope (bilined, all caps), Draw Yoour Brand, Sabang Island (sans), Norman (thick brush), Paradise (tall signature script), Must Have (hand-crafted), Newark (an all caps block serif titling typeface), Emma (connected script), Bemand (modular, techno), Sweet Heart, Don't Lebay, Cristik (pixelish), Brand, Gorden (horizontally striped, filled and outlined versions).
In 2016: Oxigen (an all caps inline typeface), Serpong (graffiti font), Gunoc, Manuvers (a bilined titling sans), Houster Script, Aspal (all caps roman typeface), Ronies, Drawsans, Bezaen (hipster sans), Dotcom (sans), Zeky (a stylish sans), Nixmat (a rounded monoline logo typeface), Alaska, the hand-crafted typefaces Mabroc (a great inline typeface), Mr Haikal, Brush Action, Hibernate, Spine, Our Serif Hand, Our Hand, Billiony, Rainday, Kerape and Banda, the deco typefaces Ambisi, Bigboz and Karomah, the stencil typeface Abang, the minimalist sans typeface Axon, the straight-edged Sakap, the blocky typefaces Box and Aucall, Newstyle, and the techno typefaces Magz, Newtype and Arabuwa.
Aka Ceo Haekal. Creative Market link. Personal web site. Graphicriver link. Graphicfresh home page. Dafont link.
EXTERNAL LINKS
Graphicfresh (was: Sameeh Store, or Sameeh Media)


[Buy fonts]


[Designer info]
Crella link
Fontbundles link [Buy fonts]
Dafont page
Behance page
Creative Market page
MyFonts search
Monotype search
Fontspring search
Google search

INTERNAL LINKS
Type designers ⦿ Type designers ⦿ Type design in Sumatra (Indonesia) ⦿ Stencil fonts ⦿ Graffiti fonts ⦿ Pixel/bitmap fonts ⦿ Sites with only a few free fonts ⦿ Brush script typefaces ⦿ Signature/logo fonts ⦿ SVG typefaces ⦿ Hipster fonts ⦿ Floriated initial caps ⦿ Ornamental caps typefaces ⦿ Commercial fonts (small outfits) ⦿ Dry brush script typefaces ⦿ SVG typefaces ⦿ Stone age fonts ⦿ Typefaces related to German expressionism ⦿ Watercolor brush script typefaces ⦿ Hacker fonts ⦿ Calligraphic typefaces ⦿ Monoline script fonts ⦿ Art deco typefaces ⦿ Children's handwriting fonts ⦿