VJ Type (was: Violaine & Jérémy) [Jérémy Schneider]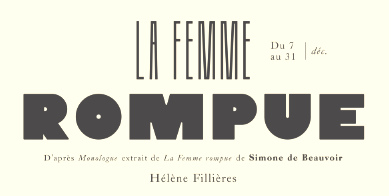 In 2011, Violaine Orsoni and Jérémy Schneider set up their studio, Violaine & Jérémy, in Paris. Schneider studied at Ecole Professionnelle Supérieure d'Arts graphiques et d'Architecture de la Ville de Paris (EPSAA). Their work is fashionable, elegant, unique, ground-breaking and delightfully experimental.
In 2015 Schneider designed Nord and Sud for Théâtre des Bouffes du Nord.
In 2016, they designed the (custom) Tuscan typeface Tribute, the gorgeous deco poster typeface Dida and the tall typeface Scali for Théâtre des Bouffes du Nord. Schneider added the expressive and frivolous display typeface Canopée in 2016 as well.
In 2017, Violaine Orsoni and Jérémy Schneider published the stylish typeface Traviata.
In 2018, Jérémy Schneider designed the stylish typeface family Kobe, and the exquisite but delicate all caps typeface Love. In that same year, VJ Type released the corporate art deco type Archibald, Les Gros mots, Big Fernand, Art Team, Napoleon Stratege, Lukas Dong, and Cage.
In 2019, they created the identity, illustrations, fonts and menus for the Parisian restaurants Baba and Mamie (art deco), and the angular display typeface Cako. Jérémy Schneider designed the luxurious fashion mag typeface Voyage in 2019 as well.
Typefaces from 2020: Jäger (by Jérémy Schneider), a tribute to fine craftsmanship. Jäger is a display typeface for headlines and short texts. Its first drawings were developed for an exhibition in 2015 at the Musée des Arts Décoratifs in Paris. Jäger is inspired by techniques mastered by craftsmen in their work, such as hollowed-out counter forms reminiscent of engravings, sculptures or chisel work. The angles give the impression of having been cut in wood, while the contours are rounded.
Typefaces from 2021: Dahlia (an art nouveau serif by Jérémy Schneider that was influenvced by Italian lake posters from ca. 1910), Mun (a samurai sword caps typeface for the identity of Japanese restaurant Mun Camps Elysées), Kobe (experimental).