Church Slavonic Initiative [Aleksandr Andreev]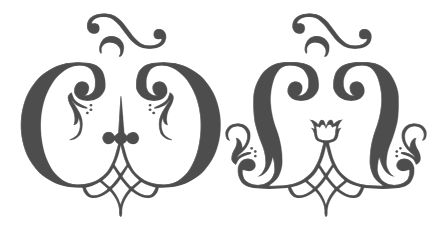 As part of the Church Slavonic Initiative, we find a set of free church slavonic style typefaces at the CTAN site, with TeX support. Church Slavonic (also called Church Slavic, Old Church Slavonic or Old Slavonic; ISO 639-2 code cu) is a literary language used by the Slavic peoples; presently it is used as a liturgical language by the Russian Orthodox Church, other local Orthodox Churches, as well as various Byzantine-Rite Catholic and Old Ritualist communities. The fonts are designed to work with Unicode text encoded in UTF-8. The package is maintained (in 2016, at least) by Mike Kroutikov and Aleksandr Andreev. The main people of the Church Slavonic Initiative are Aleksandr Andreev, Yuri Shardt and Nikita Simmons. The fonts:
Fedorovsk Unicode. Fedorovsk Unicode is based on the Fedorovsk font designed by Nikita Simmons. It has been re-encoded for Unicode, with added OpenType and Graphite features by Aleksandr Andreev (2013-2015). The Fedorovsk typeface is supposed to reproduce the typeface of the printed editions of Ivan Fedorov produced in Moscow, for example, the Apostol of 1564. The font is intended primarily for typesetting pre-Nikonian (Old Rite) liturgical texts or for working with such texts in an academic context.
Menaion Unicode. This typeface is supposed to be used for working with text of Ustav-era manuscripts. It contains the full repertoire of necessary Cyrillic and Glagolitic glyphs as well as glyphs of Byzantine Ecphonetic notation of the kind used in Cyrillic or Glagolitic manuscripts. Menaion was originally designed by Victor A. Baranov at the Manuscript Project. It was re-encoded for Unicode by Aleksandr Andreev in 2013-2015 with permission of the original author.
Pomorsky Unicode. The Pomorsky Unicode font is a close (idealized) reproduction of the decorative calligraphic style of book and chapter titles, which was most likely developed in the 1700s by the scribes of the Old Ritualist Vyg River Hermitage. It is seen extensively in the chant manuscripts, liturgical manuscripts, hagiographic and polemical works of the Pomortsy and Fedoseyevtsy communities, and is a traditional and organic style of lettering lacking any obvious influence from western European and Latin typography. The Pomorsky typeface was originally designed by Nikita Simmons in 1999-2000. It was edited and re-encoded for Unicode by Aleksandr Andreev in 2015. It is intended for use with bukvitsi (drop caps) and decorative titling.
Ponomar Unicode. Ponomar Unicode is a font that reproduces the typeface of Synodal Church Slavonic editions from the beginning of the 20th Century. It is intended for working with modern Church Slavonic texts (Synodal Slavonic). Ponomar Unicode is based on the Hirmos UCS font designed by Vlad Dorosh. The current version is by Aleksandr Andreev, Yuri Shardt, and Nikita Simmons (2011-2015).
Monomakh Unicode (2011-2017). By Alexey Kryukov and Aleksandr Andreev. Monomakh Unicode is based on the Monomachus font designed by Alexey Kryukov. It has been modi ed with permission. Monomakh Unicode is a Cyrillic font implemented in a mixed ustav/poluustav style and intended to cover needs of researches dealing with Slavic history and philology. It includes all historical Cyrillic characters currently de ned in Unicode font also includes a set of Latin le ers designed to be stylistically compatible with the Cyrillic part.
Indiction Unicode (1996-2017). By Vladislav V. Dorosh. e Indiction Unicode font reproduces the decorative style of drop caps used in Synodal Slavonic editions since the late 1800s. The original Indyction font was developed by Vladislav V. Dorosh and was distributed as Indyction UCS as part of CSLTeX, licensed under the LATEX Project Public License. It was reencoded for Unicode and edited by Aleksandr Andreev, and is now distributed as Indiction Unicode under the SIL Open Font License. It is intended for use with bukvitsi (drop caps) in modern Church Slavonic editions.
Home page.
EXTERNAL LINKS
Church Slavonic Initiative
MyFonts search
Monotype search
Fontspring search
Google search

INTERNAL LINKS
Sites with only a few free fonts ⦿ Type design in Russia ⦿ Cyrillic type design ⦿ Fonts with TEX ⦿ Religious symbols ⦿ Type designers ⦿ Type designers ⦿