TDC Type Directors Club's Type Design Competition 2016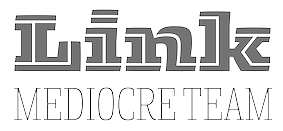 International typeface competition in 2016 organized by the Type Directors Club in New York. The chairs of the competition were Cara DiEdwardo and Craig Ward. Judges: Veronika Burian (Type Together), Stéphane Elbaz, Petr van Blokland (Blokland + Claudia Mens), Alexander Tochilovsky (The Lubalin Center, The Cooper Union). The winners, in decreasing order:
BC Mikser (Filip Kraus, Prague): Briefcase Type Foundry.
Mornic (Nur Muhammad Hasif, Singapore).
Tremolo (Nikola Djurek, Zabok, Croatia): Typonine Ltd.
Bressay (Tom Foley, Sebastian Losch, and Spike Spondike, London): Dalton Maag. Additional Credits: Design Lead and Engineering: Stuart Brown, Hinting: Michael Cunliffe and Mark Ward, Creative Direction: Ron Carpenter and Fabio Haag.
Acanto Regia (Jonathan Cuervo Cisneros, Mexico City): Atypic Co.
Infini (Sandrine Nugue, Paris): Centre national des arts plastiques (CNAP).
Froben Antiqua (Ueli Kaufmann, Zürich).
Zico (Marko Hrastovec, The Hague): Typotheque.
Bustani (Patrick Giasson): Monotype. Additional Credits: Linguistic Typographer: Kamal Mansour.
Greta Arabic (Peter Bilak and Kristyan Sarkis, The Hague): TPTQ Arabic. This typeface also won at TDC 2012. Can the same font (idea) win twice?
The Spirit of Cursive Script (Zhang WeiMin, Shenzhen, China) for WESUN Brand Consultant.
Greta Sans Hebrew (Daniel Berkovitz and Peter Bilak, The Hague): Typotheque.
Bixa (Mark van Wageningen, Amsterdam): Novo Typo.
EXTERNAL LINKS
TDC Type Directors Club's Type Design Competition 2016
MyFonts search
Monotype search
Fontspring search
Google search

INTERNAL LINKS
Past type competitions ⦿