Selina Bernet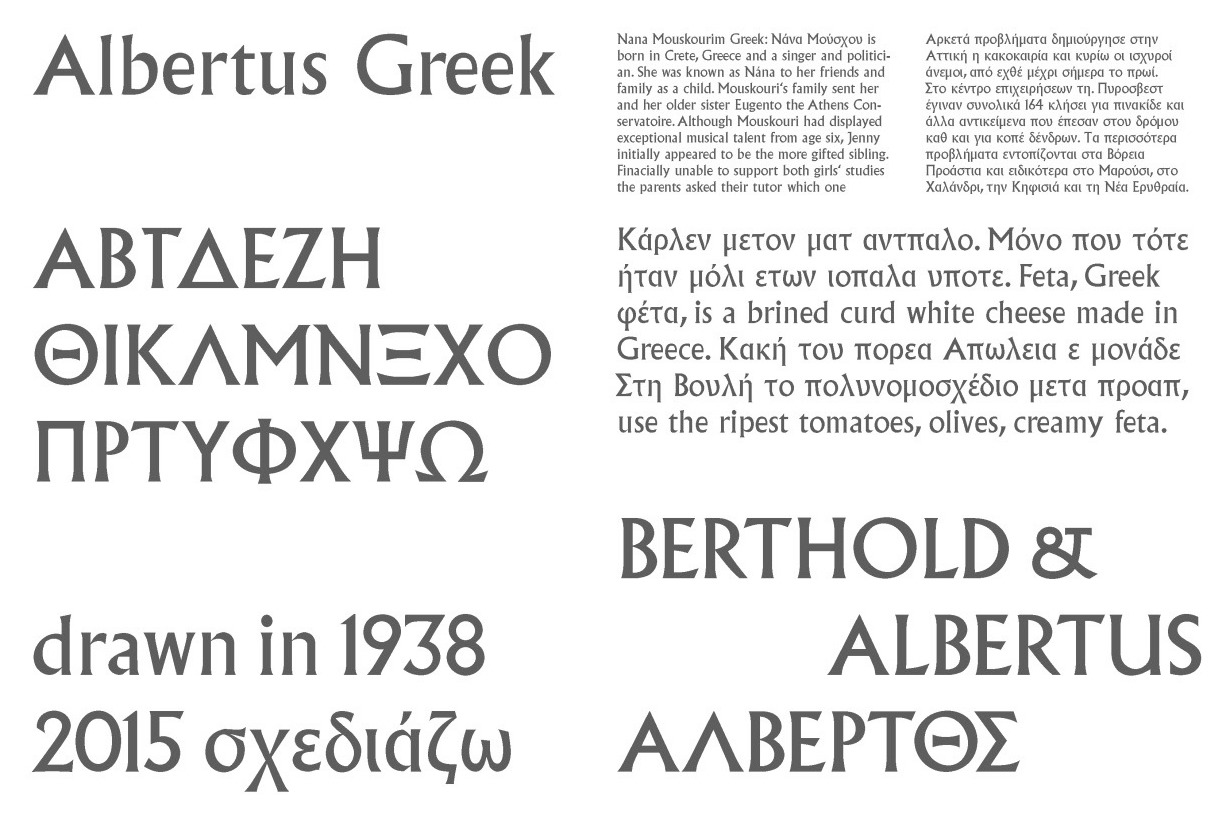 Type designer in Sankt Gallen, Switzerland. Graduate of HBK in Bern, and the Typemedia program at KABK, class of 2016. Her KABK thesis typeface, Junior, is lapidary and flared.
Yassin Baggar (Fatype) designed the high-contrast Peignotian sans family Beausite Fit and Beausite Grand in 2014 at Fatype. It comes with subfamilies called Grotesk, Grand and Slick, and has fashion mag appeal. Beausite Classic is a more standard sans. Between 2014 and 2018, with the help of Anton Koovit and Selina Bernet, it grew to 56 styles.
She also did Nana Mouskourim Greek (2016), a Greek addition to the lapidary typeface Albertus.
EXTERNAL LINKS
Selina Bernet
MyFonts search
Monotype search
Fontspring search
Google search

INTERNAL LINKS
Type designers ⦿ Type designers ⦿ Type design in Switzerland ⦿ Lapidary typefaces ⦿ Greek/Coptic ⦿