Kevin Cantrell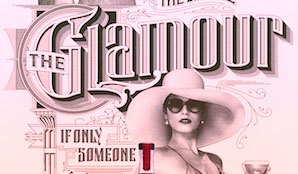 Talented art director in Salt Lake City, UT. Kevin earned a BFA in Graphic Design from Brigham Young University in 2008. He has worked with clients such as M&RL, Neenah Paper, Fetcham Park (UK), Harvard University, Princeton University, Phillips Exeter Academy and Cottonhouse Hotel (Barcelona). In 2016, he designed the art deco typeface Tom's Town, and wrote: Tom's Town Distilling Co. is downtown Kansas City's first legal distillery since Prohibition. Drawing inspiration from the country's most polarizing and corrupt political boss, Tom Pendergast, Tom's Town brings to life the glamorous magnetism of the Gatsby-era. Rooted in a deco optimism, Kansas City flouted Prohibition under the Pendergast machine. Today as Kansas City experiences its second cultural rebirth, the people are still thirsty. Welcome to Tom's Town, where free spirits reign. KCS created a comprehension branding identity system including a proprietary font, designed exclusively for Tom's Town. His typefaces are available from Typeverything.
In 2014, he designed the art deco typeface Fitzroy Display for the Fitzroy Condos in New York (with Andrei Robu).
In 2018, he published Vance Serif (co-designed with Andrei Robu) and wrote: Vance Serif began as a proprietary typeface for Clayton Vance Architecture. Inspired by classical Roman architecture and proportions, Vance burgeoned from geometric angles and slants to decorative swashes and serifs to give life and nuance; architecture vivified by the human persona.
In 2019, Typeverything released the Victorian typeface Cottonhouse by Andrei Robu, Kevin Cantrell and Arlo Vance.
EXTERNAL LINKS
Kevin Cantrell
Behance page
MyFonts search
Monotype search
Fontspring search
Google search

INTERNAL LINKS
Type designers ⦿ Type designers ⦿ Art deco typefaces ⦿ Type scene in Utah ⦿ Corporate typefaces ⦿ Victorian typefaces ⦿