White Crow [Sarang Kulkarni]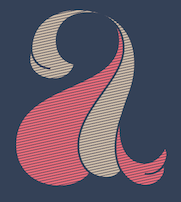 WhiteCrow is a type foundry and design studio founded by Sarang Kulkarni in Mumbai in 2005. It specializes in multilingual branding, type design and calligraphy. A collective of type designers, the White Crow team creates customized typefaces for all Indian scripts, including Devanagari, Bangla, Gujarati, Tamil, Telugu, Kannada, Malayalam, Gurmukhi, Meitei Mayek (Manipuri), Oriya and Urdu. Their typefaces:
Life OK. A Devanagari custom type designed for the new Hindi entertainment channel- Life OK. It consists of 3 weights and is hinted for television use.
Painter Kafeel and Painter Suhail. Digital typefaces based on letterforms that were originally handpainted by Kafeel. In collaboration with Hanif Kureshi at Handpainted Type.
Star Jalsha. Custom logo type and typeface in Bengali script for a regional TV channel- Star Jalsha. It consists of 3 weights and is hinted for television use.
Vodafone India. Regional language logos, corresponding text type design as per the existing Latin type and 'power to you' taglines in 11 Indian languages.
Modak. Modak is an open source chubby Devanagari/Latin display typeface.
The Economist. Six sets of Latin characters were designed to resemble other scripts like Sinhala, Tibetan, Hebrew, Cyrillic, Chinese and Urdu for the Economist magazine's outdoor campaign.
Being Human. A handwriting based display typeface that carries forward the look of the Being Human logotype.
TATA AIA. Custom typeface designed for TATA AIA.
Anek Gurmukhi (2022, Ek Type).
EXTERNAL LINKS
White Crow
MyFonts search
Monotype search
Fontspring search
Google search

INTERNAL LINKS
Type designers ⦿ Type designers ⦿ Commercial fonts (small outfits) ⦿ Indic language fonts ⦿ Type design in India ⦿ Type for TV ⦿ Corporate typefaces ⦿ Bengali fonts ⦿