The Ugly Tree [Geoffrey Bunting]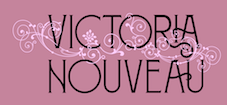 Geoffrey Bunting (b. 1991, Germiston, UK) graduated from Cambridge School of Art with a degree in Graphic Design in 2014. His first company was called The Ugly Tree Graphic Design (Norwich, UK). He created Eddison (2016), a tall condensed modular typeface for E.R. Eddison's The Worm Ouroboros.
In 2018, he designed the all caps typefaces Victoria Nouveau. He also published the 3d typefaces Stalker and Pixel Gothic in 2018.