Studio Buchanan [Jonathan Gibson]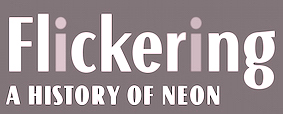 This London-based foundry evolved from Gibson Type Foundry in 2016. It is run by Jonathan Gibson, a digital designer in the UK, who worked at Design London. His typefaces include Swahbuckle (2014, quixotic and piratey; sold by YWFT), and Roehampton (2014, condensed sans, +Avenue, +Boulevard; sold by YWFT).
In 2016, he designed Beaumont (a tuxedoed art deco sans called postdeco by Gibson), Clutch Sans (for Latin and Cyrillic: rounded and condensed) and Brand Neue (a condensed rounded sans).
Typefaces from 2017: Halcyon, Monolisk (a rigid gothic almost brutalist typeface).
Typefaces from 2019: Kamber.
Typefaces from 2020: Compita (an 8-style slightly condensed workhorse sans), Bloxic (chunky and counterless), Thorben (named after the old Norse legend of Thorben Odinson), Acklebury (a chunky reverse contrast Western slab serif typeface, with a Tuscan sub-style). You Work For Them link.