Mooniak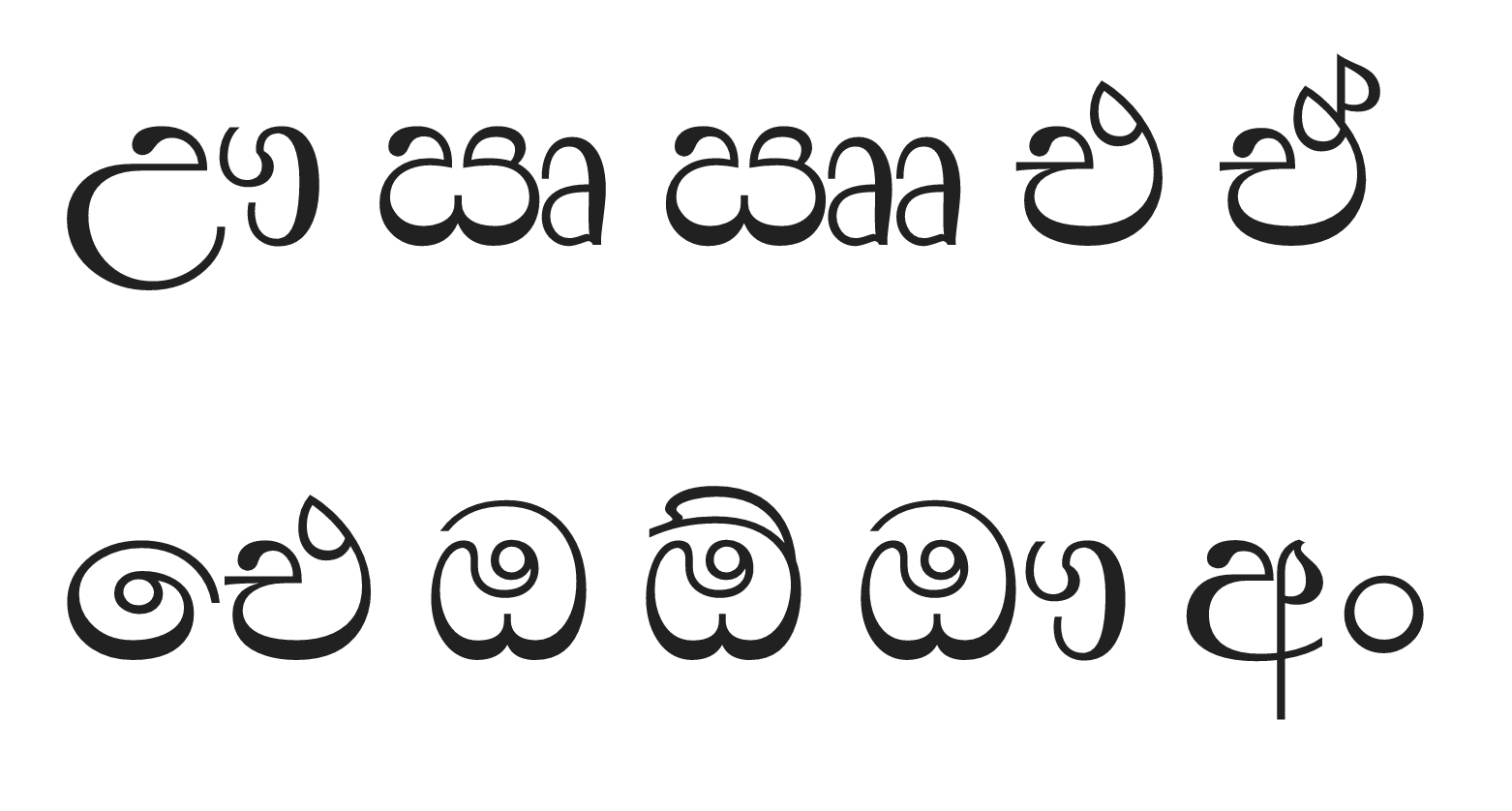 Mooniak is a collective of designers and creatives based in Colombo, Sri Lanka. The Mooniak type studio works with designers to produce quality fonts for South Asian scripts, and supports free culture by releasing almost all of their work under libre licenses. In 2016, they published Abhaya Libre via Google Fonts: Abhaya Libre is the Unicode compliant and complete libre version of Pushpananda Ekanayakes's FM Abhaya font, the most popular Sinhala typeface on Earth, with a new and original Latin [didone style] designed by Sol Matas. They were helped by Pathum Egodawatta, Ayantha Randika, Sumantri Samarawickrama and Liang Hai.
In 2011-2013, Kosala Senevirathne, Siva Puranthara, Lasantha Premarathna and Tharique Azeez co-designed the free stencil typeface family Post No Bills.
In 2021, Mooniak published Yaldevi at Google Fonts. Yaldevi is a narrow font intended for titles and short texts in the web supporing Latin and Sinhala scripts, designed by Sol Matas, Rajitha Manaperi and Kosala Senevirathne. Github link for Yaldevi. Fontsquirrel link.
EXTERNAL LINKS
Mooniak
Behance page
MyFonts search
Monotype search
Fontspring search
Google search

INTERNAL LINKS
Type design in Sri Lanka ⦿ Sites with only a few free fonts ⦿ Open source fonts ⦿ Sinhala fonts ⦿ Stencil fonts ⦿