Flamde Studio (was: Astageni Studio) [Nur Solikh]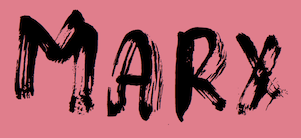 Designer (b. 1994) in Purbalingga, Indonesia, of the free all caps wedge serif typeface Janji Caps (2016) and the free brush script font Susan (2017).
In 2018, he made the free rounded typeface Spidole, the script typefaces Delponta (monoline), Fuister, Karian, Nalicha and Megalia, the brush fonts Yakow Brush and Bunny Funny, the watercolor font duo Arinda and Karina, the free Janji Neue, the signature font Buadly Signature, and the free brush script typefaces Wakaharo, Quillotha and Lariesss.
Typefaces from 2019: Las Pariellas (script), Moga Rezeki (script), Moga Rezeki Dua (caps), Hello Anissta (Script, Handwritten), Little Merry, Gembulla, Klatas (a brush font), Legiante, Atokous (dry brush), Pinguid, Milies Script, Milies (sans), Ventides (brush), Rehattyn (script), Orectic Highlights, Slasz Brush (dry brush), Maumere, Bungah.
Typefaces from 2020: Funny Gang, Rose Flinch, Pilopy, Sttalline, Chifully, Sunny Cloudy, Cloudy, Hubolt (script), Vervelle (script), Centie (all caps headline sans), Unimate (a rhythmic script font). Creative Fabrica link.