Super Grotesk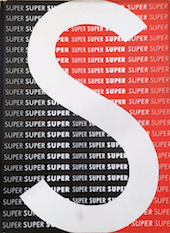 One of the classic German geometric sans workhorse typefaces made by Arno Drescher in 1930 for Schriftguss. Digital versions include:
FF Super Grotesk (1999, Svend Smital for FontFont). [Note: FF Bauer Grotesk (2014, Thomas Ackermann and Felix Bonge) is a revival of a slightly different German grotesk of that era, Friedrich Bauer Grotesk, released between 1933 and 1934 by the foundry Trennert & Sohn.]
Drescher Grotesk BT (2001, Nicolai Gogoll).
For images of original catalogs, see .
EXTERNAL LINKS
MyFonts search
Monotype search
Fontspring search
Google search

INTERNAL LINKS
Typography ⦿ German type scene ⦿