Camelot Typefaces GbR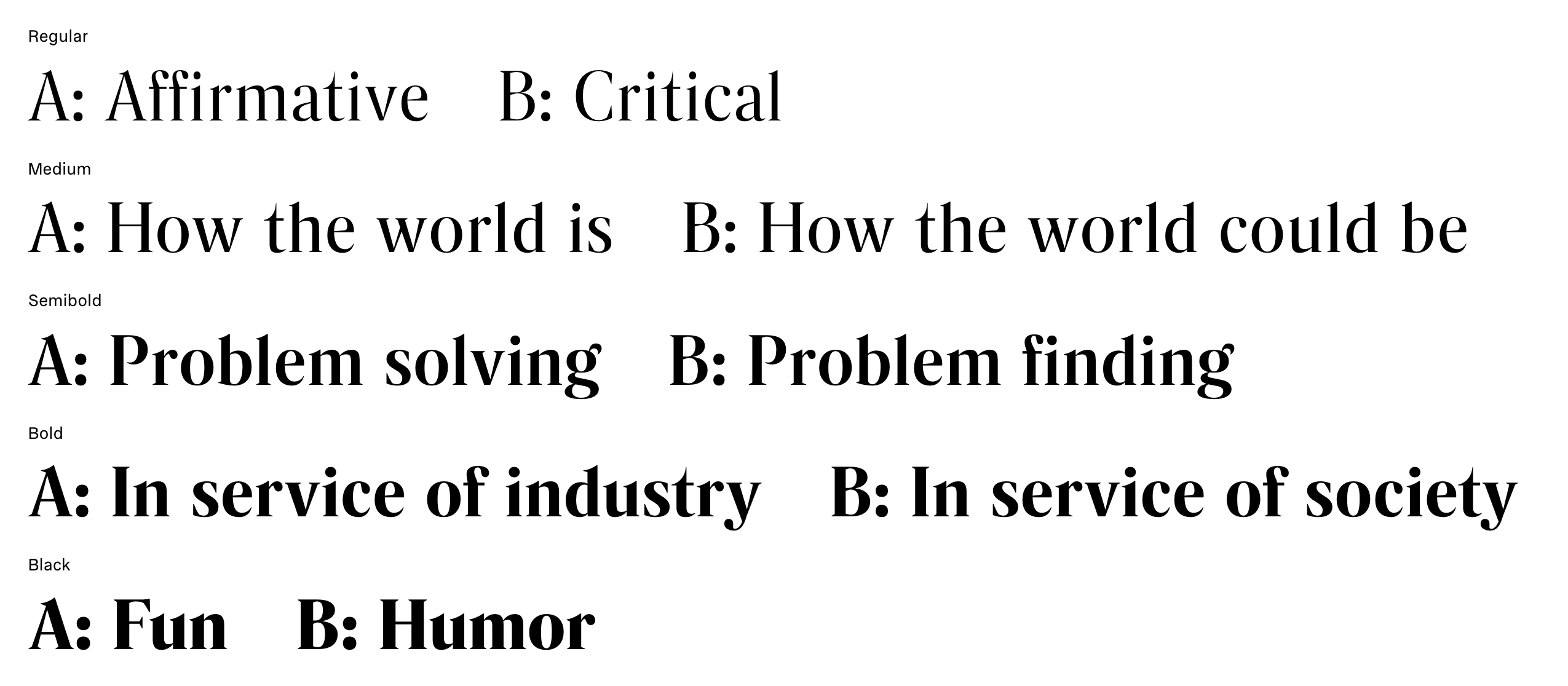 Camelot is an independent type collective and self-publisher of typefaces based in Leipzig, Germany, and founded by Maurice Göldner, Katharina Köhler and Wolfgang Schwärzler. Their typefaces include Lelo and Rosart by Katharina Köhler, Gräbenbach by Wolfgang Schwärzler and the text typefaces Rando and Rando Display (by Maurice Göldner), about which we read: Rando Display is the crispy companion of Rando, a contemporary homage to German romanesque typefaces from the late 19th/early 20th century such as Anker Romanisch (Schelter & Giesecke) or Hamburger Römisch (Schriftguss AG).
In 2020, they released Eliza and Eliza Mono by Pawel Wolowitsch and the Camelot crew.
EXTERNAL LINKS
Camelot Typefaces GbR
MyFonts search
Monotype search
Fontspring search
Google search

INTERNAL LINKS
German type scene ⦿ Commercial fonts (small outfits) ⦿