Christoph Dörre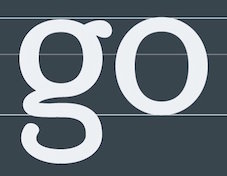 Christoph Dörre joined Philip Trautmann's Phitra Design in 2016 and then Shaped Fonts when Phitra changed its name. Based in Düsseldorf, Germany, he designed the free geometric sans typeface Coyote (2017), the free handcrafted Cinema (2017), the rounded sans typeface Cream (2017), the stencil font Leixo (2017), the dry brush script typeface Sidney (2017), the free slab serif typeface Tugano (2017), Airfly (2017: a minimalist sans), Equil (2017: a rounded wedge serif, accompanied by a stencil version) and the free graffiti script Friends (2017).
In 2018, he designed Lifestyle (a flowing script), Hello Love (a brush script), Garatlo (a heavy script family), Spotlight and Spotlight Stencil.
Typefaces from 2020: Argio (a rounded sans; +Stencil). Phitra Design link (obsolete).
EXTERNAL LINKS
Christoph Dörre
Behance page
MyFonts search
Monotype search
Fontspring search
Google search

INTERNAL LINKS
Type designers ⦿ Type designers ⦿ German type scene ⦿ Stencil fonts ⦿ Sites with only a few free fonts ⦿ Graffiti fonts ⦿ Dry brush script typefaces ⦿ Brush script typefaces ⦿ Commercial fonts (small outfits) ⦿